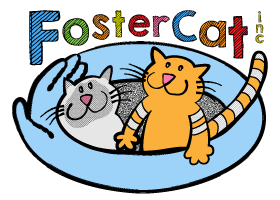 2020 Handmade Quilt Raffle
Whimsical cat wall quilt made by FosterCat volunteer Norma Clouse. Size 29"x40", 100% cotton, with sleeve on back for hanging. Quilted with coordinating color threads. The 'Cat-i-tude' panel is from the Ann Lauer collection for Benartex.
Raffle tickets are $5 each. Scroll down for online order form.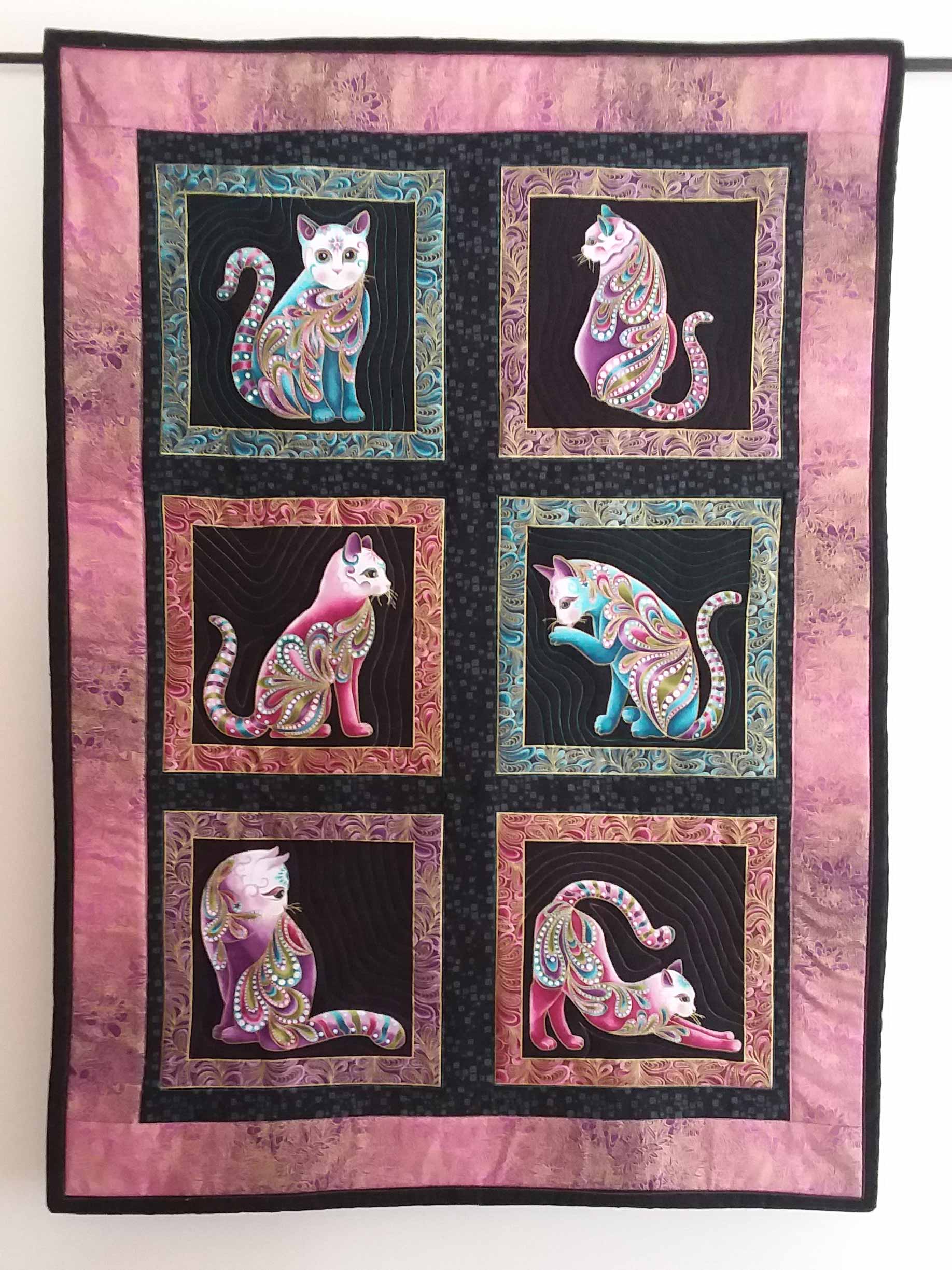 Use this simple form to purchase raffle tickets using PayPal
All of your contact information will be sent to us from PayPal. Please make sure it is correct before placing your order. Go to paypal.com and log in to verify.
The drawing for the single winner will be held at 8:00 PM EDT on Saturday, July 25th, 2020. All tickets must be purchased by 8:00 pm EDT Friday July 24th, 2020. You will receive a confirmation email of your raffle ticket purchase within 48 hours. The winner will be announced on our home page and Facebook.
The winner will be determined using a random number generator and performed by a FosterCat, Inc. board member. Details of this process will be available by request.
We will make arrangements to deliver the quilt to the winner in the greater Pittsburgh, PA area. If this is not practical for any reason, we will negotiate shipping arrangements (and possibly charges) with the winner.
Congratulations to our raffle winner Kasandra O! Thank you everyone for participating!
Back to FosterCat.org