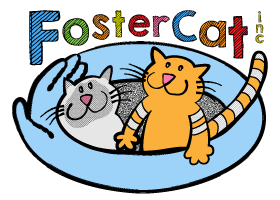 November 2020 Raffle: Stoneware Drinking Fountain
Raffle tickets are $5 each. Scroll down for details and online raffle ticket order form.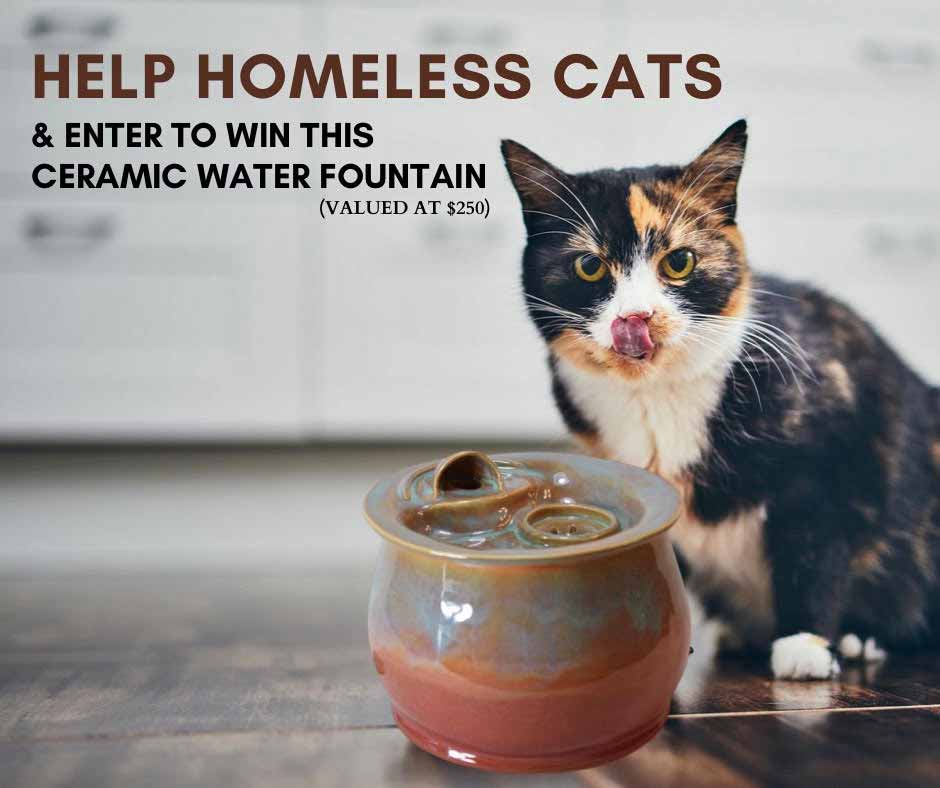 Catastic November FosterCat Raffle!
FosterCat's ongoing raffle fundraiser campaign for November offers something amazing for your cat to enjoy that also allows you to support FosterCat, Inc.'s mission of saving lives, one cat at a time.
Enter our November Raffle for a chance to win this unique, eye catching prize!
Encourage your cat(s) to drink their way to good health with this beautiful stoneware drinking fountain. This fountain, handcrafted by Ebi Fountains, is made in the USA with certified safe materials and antimicrobial tubing for your cat's safety. A covered ceramic water reservoir keeps water cool and protected. A filter system cleans debris from the water. Continuously recirculating/aerating low-voltage DC fountain pump is safe, ultra quiet, efficient. Plug in with cord. The unique design is just the right height (5.5") to avoid "neck stress." Approximately 9" in diameter. No-tip design. This easy clean fountain features easily accessible parts with instructions included.
Now, from November 10 to November 24, enter our Raffle by completing the form below. Tickets are only $5.00 each - buy several to increase your chances.
Use this simple form to purchase raffle tickets using PayPal
All of your contact information will be sent to us from PayPal. Please make sure it is correct before placing your order. If you have a PayPal account, go to paypal.com and log in to verify.
You do not have to have a PayPal account to buy tickets. You can choose to use a credit card and PayPal will accept it.
The drawing for the single winner will be held at 8:00 PM EDT on Wednesday, November 25th, 2020. All tickets must be purchased by 8:00 pm EDT Tuesday, November 24th, 2020. You will receive a confirmation email of your raffle ticket purchase within 48 hours. The winner will be announced on our home page and Facebook.
The winner will be determined using a random number generator and performed by a FosterCat, Inc. board member. Details of this process will be available by request.
We will make arrangements to deliver the fountain to the winner in the greater Pittsburgh, PA area. If this is not practical for any reason, we will negotiate shipping arrangements (and possibly charges) with the winner.
Back to FosterCat.org