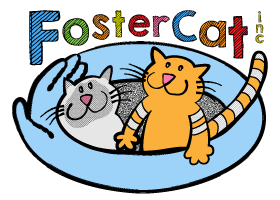 December FosterCat Raffle - CatHaven™ Cat Tree
Raffle tickets are $5 each. Scroll down for details and online raffle ticket order form.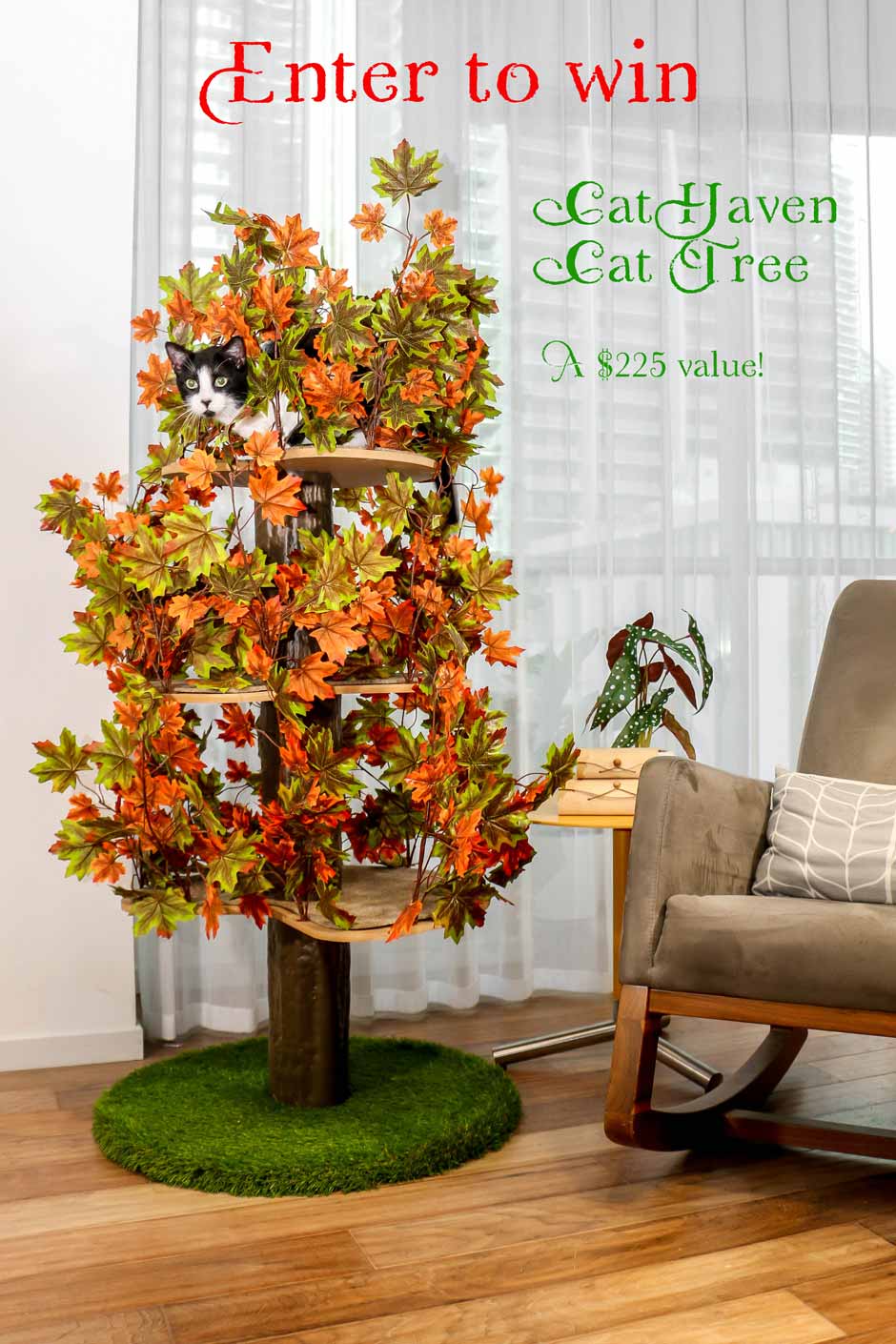 December FosterCat Raffle - CatHaven™ Cat Tree
Our December raffle is underway! We have a beautiful prize for your cat to enjoy. Just a $5.00 ticket purchase will enter you in our raffle for a chance to win The CatHaven™. The CatHaven™, an eye catching cat tree that really looks like a tree, will totally delight your cat! Like other cat trees, this one has multi- level perches for climbing, but CatHaven's™ green leafy foliage sets it apart, creating wonderful privacy areas that your cat(s) will love. CatHaven™ is handcrafted with soft, silky, realistic looking leaves, a sturdy turf base and three perfectly spaced durable, comfortable carpeted perches. Your cat(s) will spend hours in this tree, playing, climbing, hiding, gazing and napping. The retail value is $225. MyThreeCats.com in partnership with On2Pets, the maker of The CatHaven™, is donating this great prize.
Now, from December 6 to December 20, enter our Raffle by completing the form below. Tickets are only $5.00 each - buy several to increase your chances.
Use this simple form to purchase raffle tickets using PayPal
All of your contact information will be sent to us from PayPal. Please make sure it is correct before placing your order. If you have a PayPal account, go to paypal.com and log in to verify.
You do not have to have a PayPal account to buy tickets. You can choose to use a credit card and PayPal will accept it.
The drawing for the single winner will be held at 8:00 PM EDT on Monday, December 21st, 2020. All tickets must be purchased by 8:00 pm EDT Sunday, December 20th, 2020. You will receive a confirmation email of your raffle ticket purchase within 48 hours. The winner will be announced on our home page and Facebook.
The winner will be determined using a random number generator and performed by a FosterCat, Inc. board member. Details of this process will be available by request.
We will make arrangements to deliver the cat tree to the winner in the greater Pittsburgh, PA area. If this is not practical for any reason, we will negotiate shipping arrangements (and possibly charges) with the winner.
This raffle has closed. Thank you everyone for participating!
Back to FosterCat.org