Why FosterCat?
Foster Cat, Inc. is all about saving lives. It's as simple as that. We are an all-volunteer non-profit organization dedicated to the proposition that all cats and kittens deserve safe, loving, permanent homes.


Our foster parents provide temporary care for cats and kittens in their homes until they can be placed for adoption. Their compassion provides the second chance that so many stray, abandoned or homeless kitties need, and the satisfaction of knowing that they have helped save the lives of these helpless animals.


FosterCat provides training and support, medications, food and litter as needed, and absorbs all veterinary expenses associated with the care of our kitties. If you love kitties and would like to be a part of our lifesaving team, consider opening your heart and home to cats or kittens in need. We promise you won't regret it! If you can't foster, you can still help save lives as a volunteer or supporting member. Click on "How You Can Help", above, for more information.
---
Attention, All Adopters
Many of you have kindly kept in touch with us via emailed updates and photos of your adopted kitties, and we hope you will continue to do so. Please note, however, that the email address to send them to has changed. Please make note of the change and direct all future emails/photo attachments to bsnowymarie@comcast.net. Thanks, and keep those updates coming. We love to receive them!
---
An Answer to Prayer....A Home for Tabitha
The Scriptures teach us that in eternity past, God freely and unchangeably foreordained whatsoever comes to pass. He who created the heavens and the earth and all that they contain, providentially overrules the affairs of all of his creatures to bring about His most holy will. In other words, He not only ordained the ends, but also the means that would bring about those ends. And one of those means is the prayers of His people.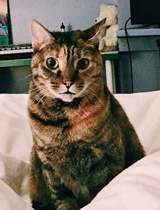 Some of us have prayed for a home for Tabitha for a very long time. This rather ordinary looking tortie kitten came to us from a horrific hoarding situation at the age of four months in July, 2014. During the first six months, she spent time in the Adoption Centers of several different PetSmart locations, but no one expressed any interest in her. Then in January, 2015, a family applied to adopt her. The application was approved and Tabitha went to her new home the next day. When I called to follow up on the progress of her integration a week or so later, the adopter reported that things were going very well and they were very happy with Tabitha.
In June, Tabitha's adopter called to say that she wanted to return her. She claimed that Tabitha was chewing up her carpeting and her daughter's doll clothes. I had never heard of this sort of behavior in a cat, so I asked some questions and suggested some remedial measures that might solve the problem, but the adopter was not interested. She wanted Tabitha gone and that was that. So Tabitha returned to foster care and the adoption circuit.
As time went on, Tabitha grew increasingly unhappy in a caged environment, so we came to the conclusion that she would probably have to be placed through a home to home adoption. She became a more or less long term "temporary" resident with one of our foster parents who, because of her work schedule can only foster kitties who don't need to be regularly transported to vet appointments and PetSmart stores. Tabitha seemed happy in this foster home and got along well with the resident feline and canine family members.
In the meantime, we tried various means of finding a permanent home for Tabitha. We featured her on our website and in our quarterly newsletter. We posted her photo and bio in various vet offices and at our annual Spaghetti Dinner fundraiser. We mentioned her to adoption applicants who contacted us to inquire about adopting an adult cat. And we prayed. But the Lord did not provide a home for Tabitha.
Then, in February of this year I received an online application. The applicant stated her request quite simply: "We need a cat. A cat needs us. It's just a matter of making a match." I liked that approach and I contacted her immediately. I learned through our conversation that M. A. and her husband were lifetime animal lovers, who currently provided a home for a small 11 year old dog, and a 10 year old semi feral male cat named Max. M. A. had recently retired and wanted to adopt a kitty who would be more people oriented than Max. I told her I would get back to her with some suggestions.
When we spoke again I mentioned several kitties, including Tabitha, who would be good candidates. I filled M.A. in on Tabitha's history and she wanted to meet her, so we arranged for her to visit Tabitha in her foster home. The meeting went well and soon Tabitha joined M.A. and her husband for a trial foster period to see how she would fit in with their existing pets.
The first few times I checked in with M.A, things were going well. They started Tabitha off in a room by herself, as we had recommended, and she was being "a real sweetie" who only hid under the bed the first day and then was cuddling with M.A. in bed the next night. As time progressed, they began introductions with Fluffer and Max. Some hissing end growling ensued, but as an experienced cat owner, M. A. knew this to be normal and was optimistic that all would be well in time. I began to think that our prayers had at last been answered.
Unfortunately, that did not turn out to be the case. As the weeks passed, Tabitha grew more determined to "be the boss" and began to demonstrate aggressive behavior towards both of the other animals. Still, M.A. said that she and her husband had "fallen in love" with Tabitha and were determined to "make it work".
I don't think any one could have tried harder or anguished more deeply over an introduction process than this couple, but despite their efforts, things continued to go from bad to worse. In the end, they just didn't feel it was fair for Fluffer and Max to have to live in constant fear of Tabitha's aggressive ways. We all agreed that it would be best for Tabitha to go back to foster and that she would need to be placed as an "only" pet. She took up residence with one of our foster parents who has no pets of her own and did very well in that environment.
Last month her foster family planned to be away on vacation for a few weeks and asked if we could relocate Tabitha temporarily until their return. In response to their request, we moved Tabitha to another foster home with no other pets. During this temporary stay, one of the foster parent's roommates fell in love with Tabitha and decided she would like to adopt her permanently. She submitted an application and we spoke on the phone a few days later. I wanted to make sure she understood Tabitha's background and the absolute necessity of her being an "only" pet.
I told her how long Tabitha had been waiting for a home of her own and about all she had experienced during her 3+ years in our program. She assured me that she would be able and willing to make a lifelong commitment to Tabitha and provide her with the stability, love and care that she needed.
J. M. has reported that Tabitha is doing great in her long awaited permanent home. She loves her "quirky personality" and her affectionate cuddling. M. A. and her husband adopted Marco, another FosterCat kitty, in July and he is doing well in his new home too.
And so, our prayers have been answered, in the Lord's perfect wisdom and timing. Interestingly, the New Testament book of the Acts of the Apostles records the story of a Christian woman named Tabitha (meaning beauty or grace in Aramaic) who "abounded with deeds of kindness and charity." When Tabitha became ill and died, her fellow believers pleaded with the Apostle Peter to come to them quickly. When he arrived, Peter sent all the mourners away and prayed over her and Tabitha arose from the dead. It seems to me, that in a sense, our Tabitha, like her namesake of old, has been given a new life by that same divine mercy and power. And we are grateful.
---
Thank You!
Thank you to all who supported FosterCat by visiting Hines Ward's Table 86. FosterCat received 20% of each bill. The funds raised will go to pay for food, supplies and veterinary care for our cats in foster homes. We very much appreciate your continuing support.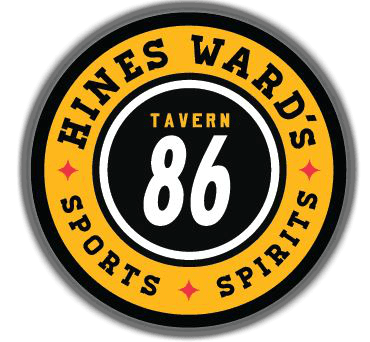 ---
No Spaghetti Dinner this year
We regret that we must cancel our usual annual spaghetti dinner due to diminishing attendance and shortage of event volunteers.
---
Happy Birthday, May
Some of our long term members and supporters may remember the September 2005 issue of the Litter Scoop, which featured three senior kitties we had recently helped to find their forever homes. One of those kitties was May, a 9 year old brown tabby we had taken into our care from the Western PA Humane Society in December 2004. She was adopted from the Century Square PetSmart a few months later and has been a much loved member of David K.'s family ever since.
Over the years, David has been kind enough to send us photos and periodic updates about how May was doing. Earlier this year, when he mailed his 2017 membership donation, he included a handwritten note: "May is still doing well and will be 21 in July."
So please join us in sending a special belated birthday greeting to this very special FosterCat alumna. Happy 21st, May, and you keep on going, girl.
---
2017 Membership Drive Sets New Record
We are very pleased to announce that thanks to the faithfulness and generosity of our friends and supporters FosterCat was able to raise $4004.00 for the care of our kitties through this year's membership drive mailing, surpassing last year's record of $3780.00. We are sincerely grateful to all of you who became members or renewed your memberships for 2017.
---
Fund-raising Coordinator Needed
Fund-raising is a crucial component of the activities of all nonprofit organizations and FosterCat is no exception. None of us can fulfill our missions without the financial support of businesses and individuals who value the work we perform and are willing to invest financially in our continuing efforts.
We are looking for a special person to take on the role of Fund-raising Coordinator for FosterCat. That person would, first of all, believe in our mission and personally care about the welfare of homeless cats and kittens in our area. He/she would be a self starter, able to pick up the ball and run with it under the direction of, but with a minimum of day to day oversight by the FosterCat board. He/She would be creative in looking for new opportunities/venues for raising funds and suggesting ways to improve events we have already used. He/she would be skilled at recruiting and organizing the activities of volunteers, and soliciting donations and other types of support from individuals and businesses.
If you believe that you possess these skills/attributes and could pursue this job with sincere enthusiasm, please contact us via our website at www.fostercat.org.
---
---
New Rescue Magazine To Support FosterCat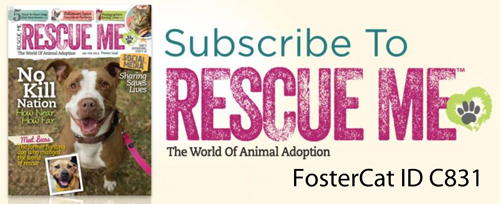 We have registered FosterCat as a charity for the new magazine "Rescue Me." Kellie Gormly, one of our volunteers, who is a journalist, will have a column in every issue!
It does not cost FC anything to register and if you are interested in subscribing, please reference FosterCat and the Rescue ID number for FosterCat C831. FosterCat will receive $19.95 for each $29.95 subscription fee received.
You can register online at www.readysetrescue.com or call 800-738-2665.
Please encourage friends and relatives to subscribe and remember to use our FosterCat ID C831 on all subscription orders!
---
Attention Cat Lovers in the South Hills Area
FosterCat, Inc. is seeking responsible, cat loving caregivers to provide temporary love and care for homeless cats until permanent homes are found. FosterCat, Inc. is a local 501 (c)(3) non-profit organization. Contact FosterCat, Inc. at 412-481-9144 or click here to learn more about becoming a FosterCat foster parent and to submit a foster application.
---
Visit FosterCat's Adoptables at these places:
Come see some of our cats at the Cranberry, Monroeville, Northway Mall and Pleasant Hills PetSmart Locations!
---
Animal Abuse Hotline for Pennsylvania
The Pennsylvania Society for the Prevention of Cruelty to Animals has established a statewide toll-free hotline for reporting cases of animal abuse. Concerned citizens observing incidents of abuse may contact the Society at (866) 601-SPCA.
---
Our Mission
The mission of FosterCat Inc. is to develop and sustain an organization to provide temporary foster care for cats and kittens in private homes until permanent homes can be found.