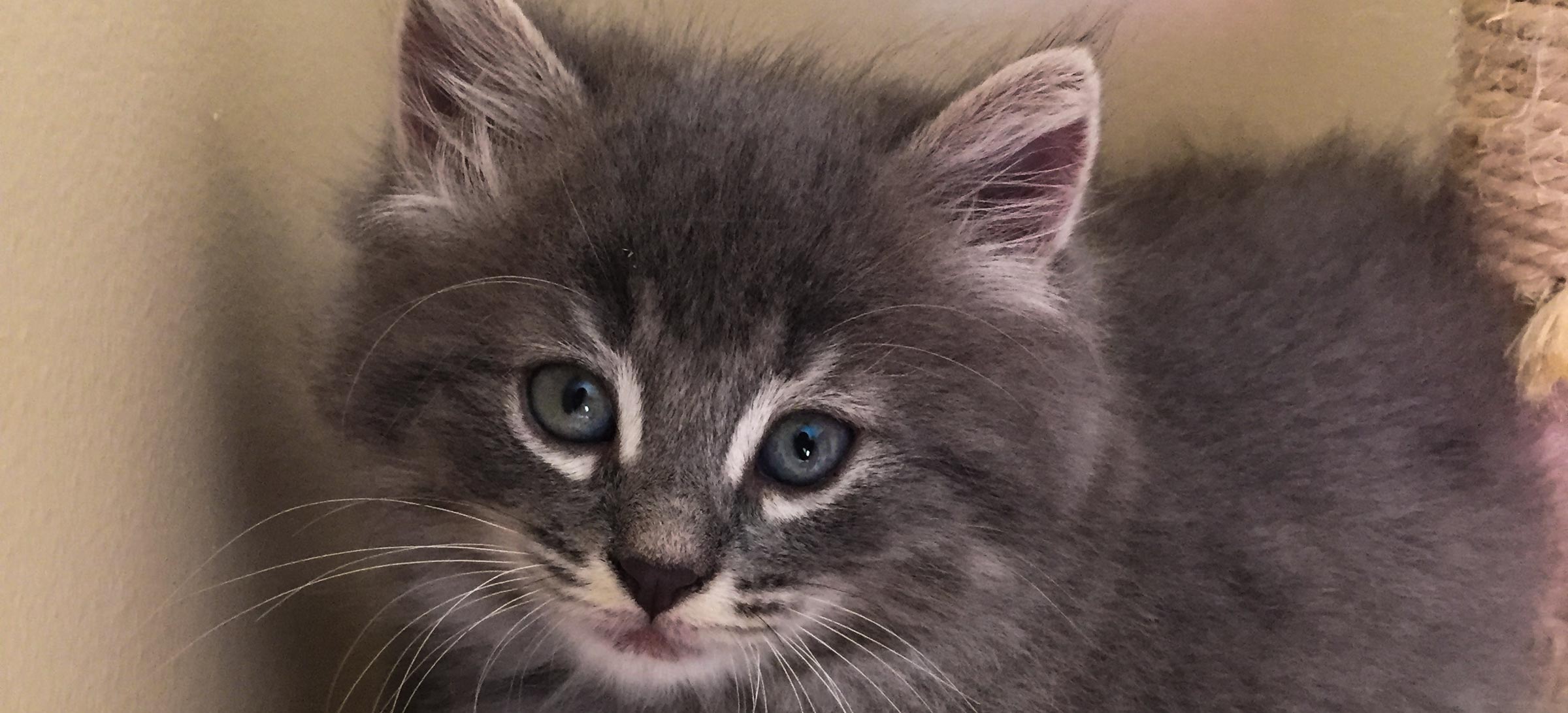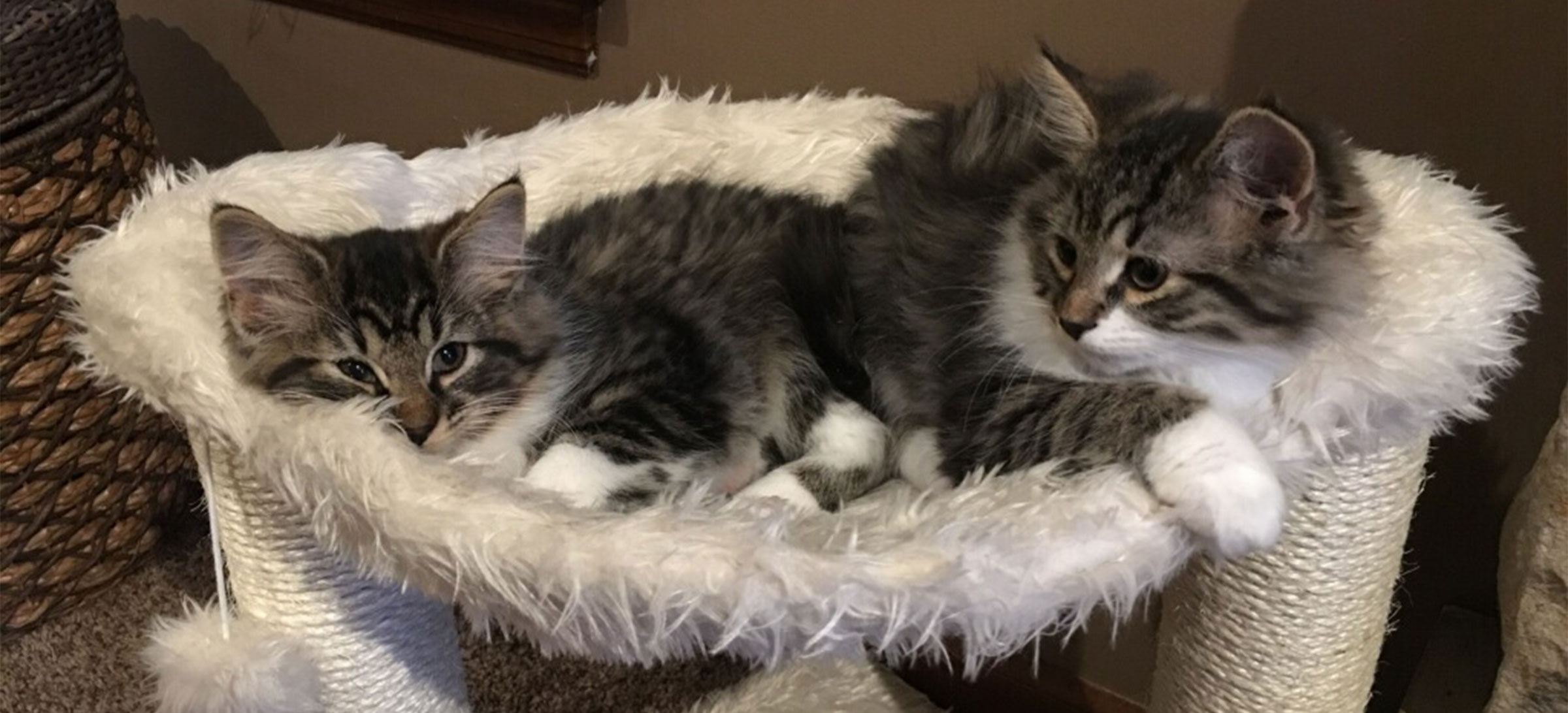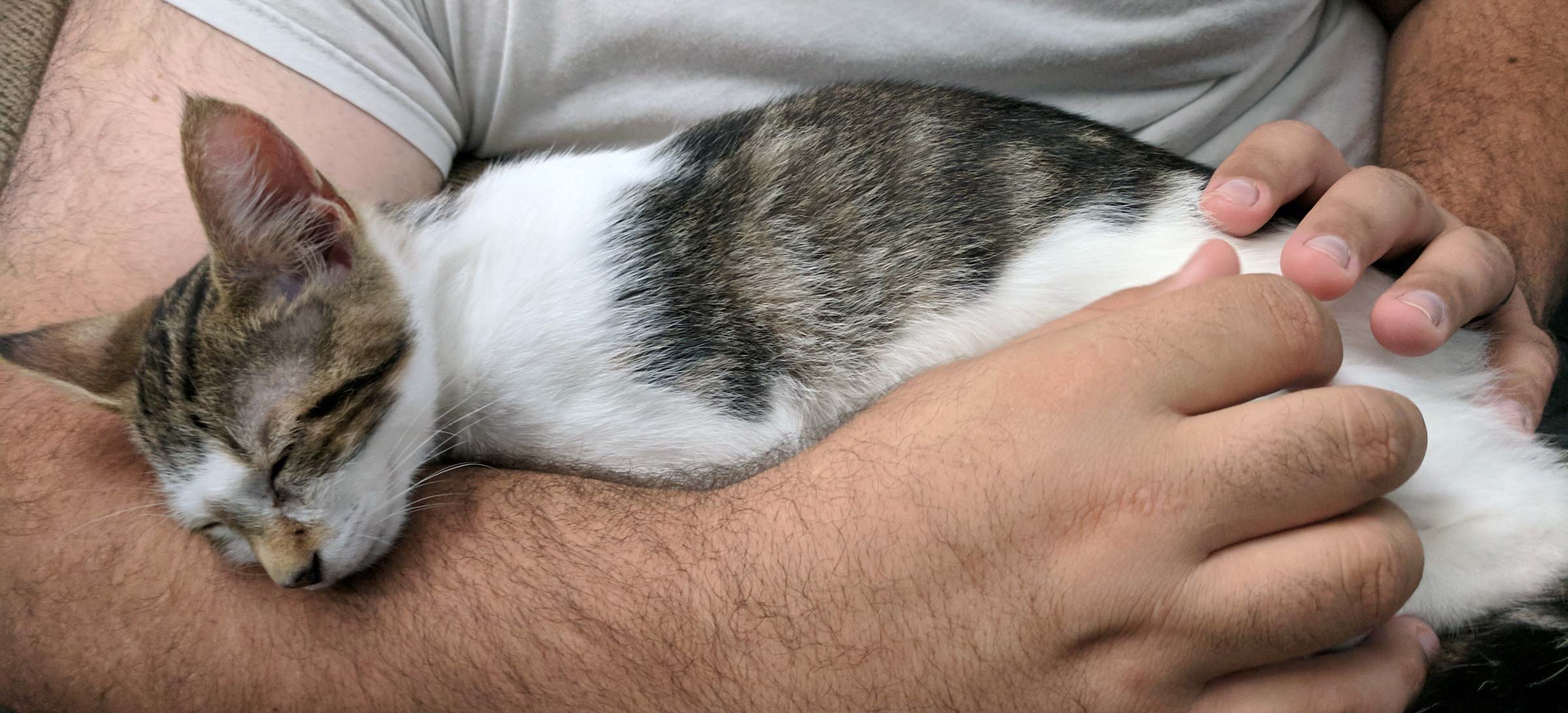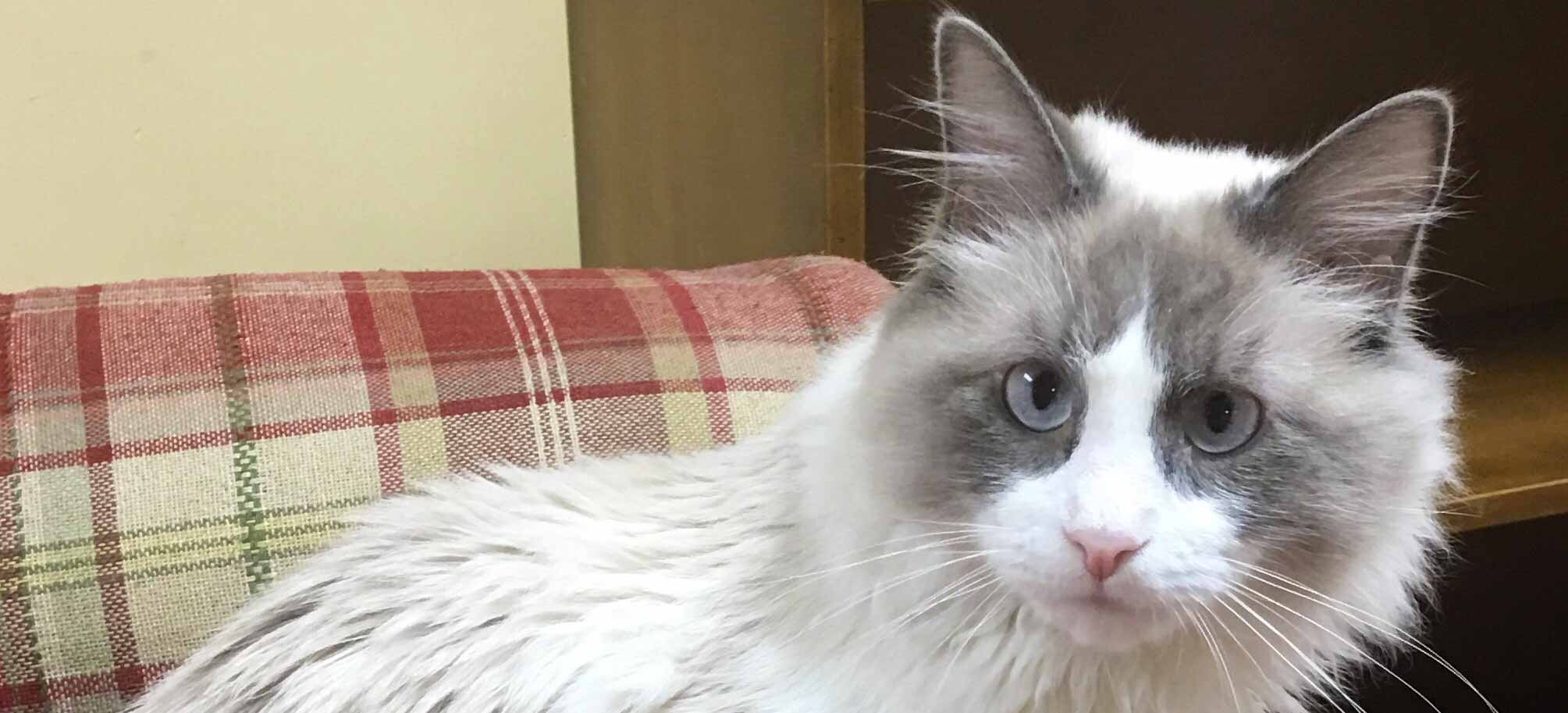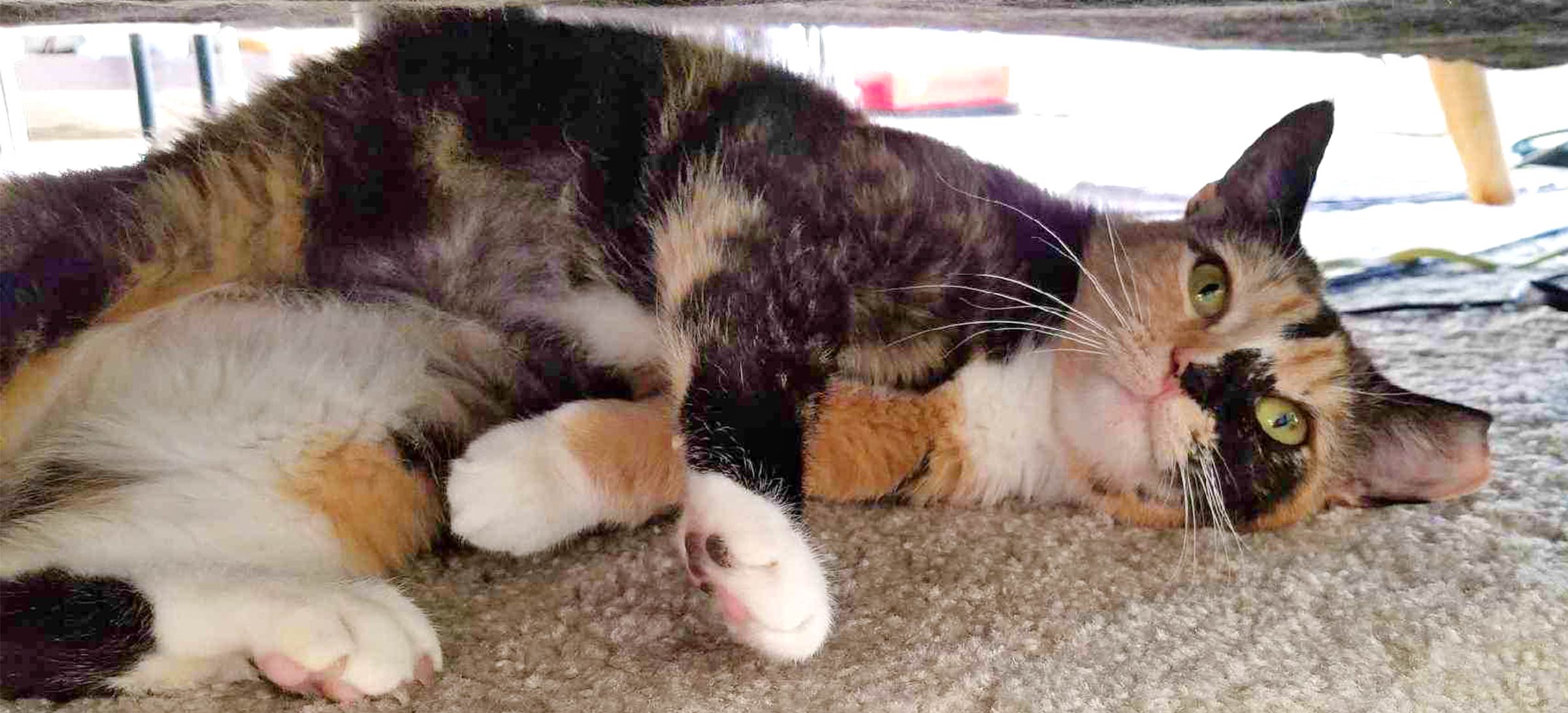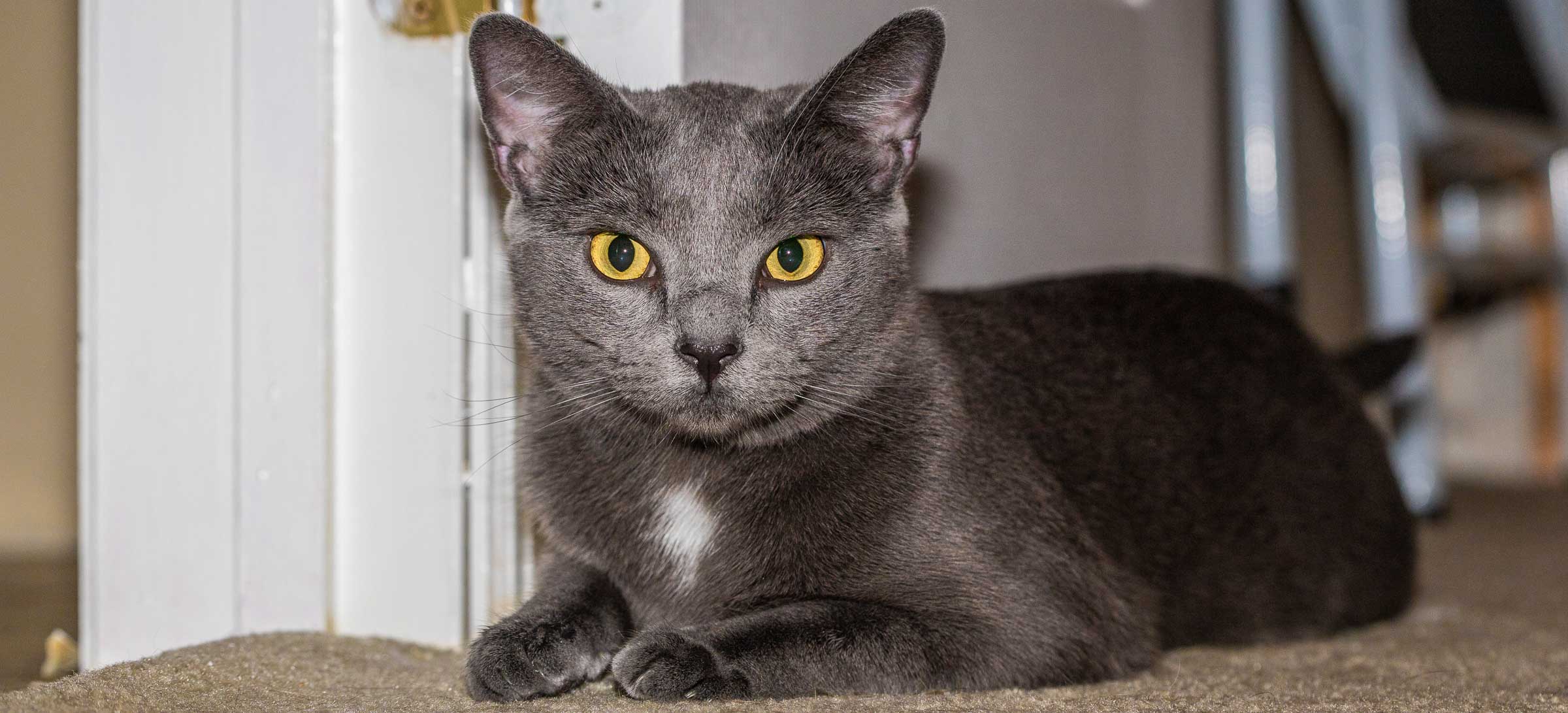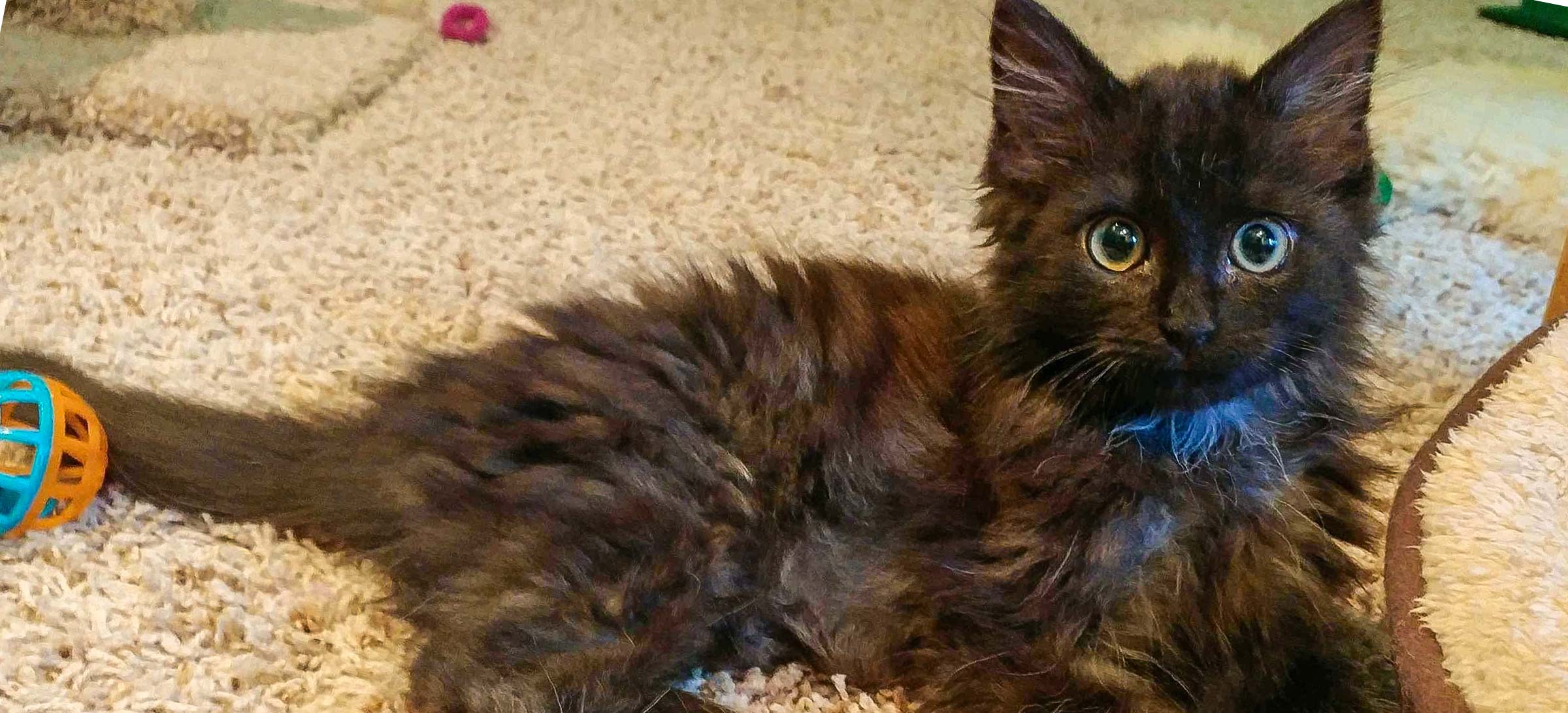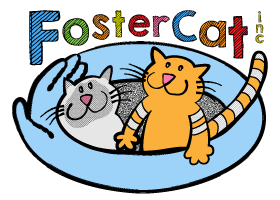 About FosterCat, Inc
Foster Cat, Inc. is all about saving lives. It's as simple as that. We are an all-volunteer non-profit organization dedicated to the proposition that all cats and kittens deserve safe, loving, permanent homes.
Our foster parents provide temporary care for cats and kittens in their homes until they can be placed for adoption. Their compassion provides the second chance that so many stray, abandoned or homeless kitties need, and the satisfaction of knowing that they have helped save the lives of these helpless animals.
FosterCat provides training and support, medications, food and litter as needed, and absorbs all veterinary expenses associated with the care of our kitties. If you love kitties and would like to be a part of our lifesaving team, consider opening your heart and home to cats or kittens in need. We promise you won't regret it! If you can't foster, you can still help save lives as a volunteer or supporting member. Check out our Fostering and Contribute options, above, for more information.
Severus the Magnificent!
Severus' story begins in February of this year on a walking trail in Everson, PA. Two girls, Callie and Gena called our answering service and asked if FosterCat could help with a stray cat that had been obviously abandoned and that they had found when walking on this trail.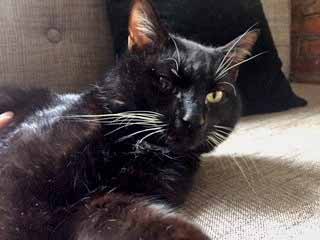 Apparently Severus had approached both girls meowing and continued to follow them on the trail until they stopped and petted him. They noticed that he had a wound on his leg and was limping and knew they could not just leave him in this wooded area. They immediately picked him up and took him to a vet to get medical attention for his leg. Thankfully, the vet said that there was no bone or muscle damage and after cleaning the wound, Severus was put on antibiotics. After a few weeks, Severus was neutered, given his vaccinations and tested for feline leukemia/FIV. The results were positive for FIV. We thought we would have a hard time placing Severus because of that diagnosis, even though we knew he could live a long and productive life. Severus was dealt yet another blow when the vet noticed that his eye was very cloudy. After a close examination, it was determined that Severus had an iris melanoma. FosterCat immediately took Severus to an eye specialist where they confirmed the diagnosis and recommended that his eye be removed. Poor Severus had gone through so much during his rescue and transition and now needed to have major surgery! Jordana, one of our foster parents, stepped up and offered to foster Severus during his long convalescence from eye surgery. Recently, her senior cat who had been in renal failure, sadly passed away and she felt that she needed to help another cat in distress. Severus was lucky to be that cat! After the surgery, Jordana made sure that Severus had everything he needed so that he would have a speedy and comfortable recovery.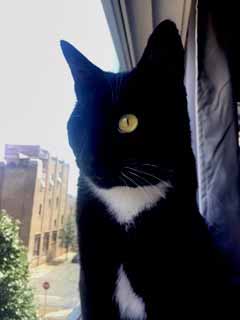 Well, as they say, the rest is history. Severus had his surgery and it was a success. More importantly, Jordana and Severus bonded! She decided she could not give up this little guy and decided to adopt him. Needless to say, all of us at FosterCat were absolutely thrilled! As you can see by the pictures, he is doing well and is living and loving each new day!
There are so many more cats out there who need happy endings like Severus. We have two cats, Gulliver and James Bond (007-licensed to thrill), that have similar stories and just need someone like you to open their hearts and home. Both are wonderful, loving cats that need a second chance at the "good life." Please go to FosterCat's website, www.fostercat.org and take a look at these wonderful cats! They are waiting for a special home like yours!
Severus is very lucky! His story is only one of many, many cats outside who are in trouble and need our help. Because of your generous support, FosterCat has been able to lend a helping hand to many of these cats in need, just like Severus. We will never give up on these cats. While we may not be able to help all of them, FosterCat will continue to save them, "one cat at a time."
ATTENTION ALL ADOPTERS!
We would like to keep you informed by sending you updates and information about important events, like our upcoming Bingo Fundraiser. If we do not have your email address, please take a few moments to provide it for us and go to the following link:
http://fostercat.org/contactus.html
. Thank you!
Shop Amazon Smile and Donate Extra to FosterCat!
Amazon Smile is a donation program where each shopper designates a charity and Amazon will donate a portion of sales to that charity. You can specify FosterCat, Inc as your charity!
Eight is Never Enough
Late in February of this year, Kim Z., our foster parent, noticed on Facebook that a woman (Kimmie) posted that she was feeding multiple cats at her house in Verona and was asking for help. One group was able to get a few of the cats to the vet for TNR, but "Kimmie" kept noticing more and more cats were showing up at her house to be fed. Kimmie was extremely worried as she noticed that many of the cats were calicos and the thought of more multiple litters of kittens being born outside scared and overwhelmed her into seeking help. Kim was able to call and lend her traps to get the ball rolling. When visiting Kimmie to check out the situation, Kim noticed that one particular male cat (Sylvester) was older, not exactly friendly and not neutered. Kim immediately surmised that he was the father of most of these cats and that he should be neutered immediately. Kim was able to get Sylvester into a carrier, and off to the vet he went. Once he was vetted and released, Kimmie noticed that he was much calmer and pretty much hung out around the house.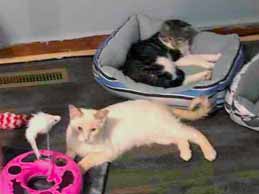 Traps were immediately set for the remaining cats and after much diligence and perseverance during the coming weeks, one cat after another was trapped and spayed/neutered. It was then Kim noticed that most of the calicos and many of the males were friendly and could be adopted out. Needless to say, all of us at FosterCat were thrilled to know that we could place these cats into permanent, loving homes. We started with Andy and Bonnie. They were just the sweetest cats and we were able to place them into a loving home with Holly T. and her husband, who are indeed two very special people. Holly writes.."The kittens are doing great. It didn't take them long before they were sitting with us. They played with their toys for hours last night and we got them a cat tree for Valentine's Day which they love. Thank you so much for giving them to us. They will be loved so much."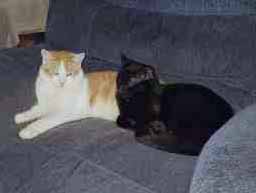 The next two who were adopted out were Vinnie and Guiseppe (now Lil Ace and Bandit)! These two also got a wonderful home with Dan S. Dan writes "The cats are doing fantastic! I am extremely glad that I adopted both cats. The entertainment those two provide on a daily basis is incredible! Thank you for giving me this opportunity."
Ginnie and Mira have also been adopted, along with Maya. We are awaiting updates and pictures. Delta is still in foster but we are hoping to get her a wonderful home as well. I call them the 'Verona Eight!'
You are probably wondering at this point why I decided to do a story on these eight cats. I wanted to emphasize how important it is to ìreach out and ask for helpî when feeding stray or feral cats. Two cats can quickly turn into 22 cats, so I can't stress the importance of reaching out to a rescue organization (Homeless Cat Management Team, Animal Friends, Homeless Cats of Butler, Fix UR Cat, Merlinís Safe Haven, etc. to name just a few) so that they can give you information on TNR (trap, neuter and return) or for upcoming clinic information. Please remember that feeding the cats is only the first step! Itís important to follow through and do the right thing for the cats. Spay/neuter is the only answer. There are free and low cost clinics out there so why not take advantage of them. If you don't know how to trap, numerous organizations will show you, but you have to reach out and ASK!
For these eight cats, it meant the difference between just existing outside; exposed to the elements in the bitter cold of winter with no food, clean water or shelter. The cats end up having flea infestations, worms, ticks, and upper respiratory infections, not to mention predators. These poor females have litter after litter with no end in sight. No tame cat or dog deserves to live a miserable life outside (through no fault of their own) when we can get them indoor homes to live out their lives in comfort. Don't they truly deserve that much? FosterCat is determined to continue its mission of 'Saving lives one cat at a time.' That my friend is what FosterCat is all about.
Blessing of the Animals Update
Seventy five dogs, cats and a few guinea pigs received a special blessing at Unity Presbyterian Church's second annual Blessing of the Animals event on June 1st. Pets and their families also received a blessing certificate with their petsí names on a commemorative frame and sleeve. FosterCat was among several area rescue and foster groups participating at the event that day. This was a significant part of the event and afforded the groups a chance for community exposure often reserved for larger area shelters. Volunteers Audrey Franzetta and Cindy Williams greeted patrons, answered questions and accepted donations for FosterCat. All in all, a beautiful day!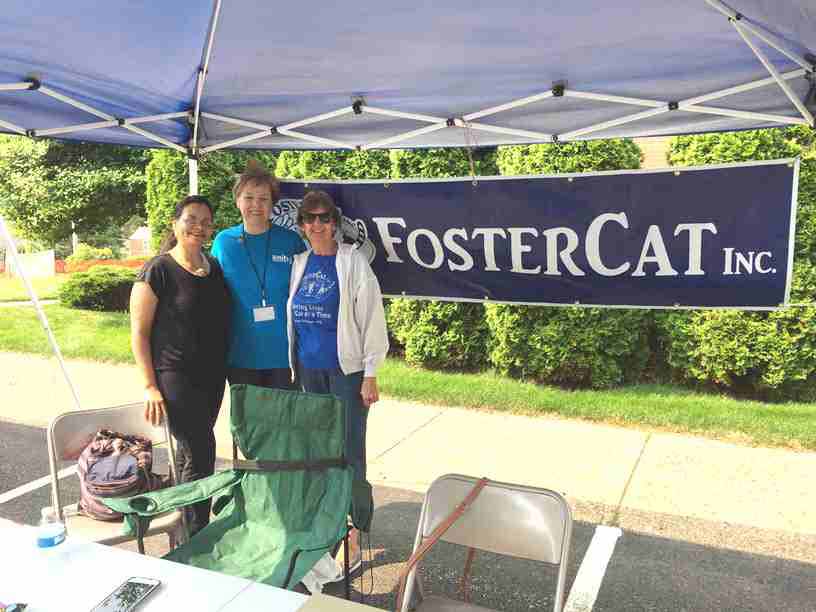 Volunteers Needed
FosterCat currently needs a few volunteers for home visits in the South Hills. We have two very dedicated volunteers, Katie Tontala and Dadja Roerig, who are remarkable and devoted to doing visits at a momentís notice! We would like to get extra help in that area, so if you are interested in volunteering, please contact us on our answering service (412-481-9144) and someone will get back to you. A computer is needed to print off our adoption contract and of course an automobile to do the home visit. Home visits are extremely easy to do and training is provided. All adoptors are pre-screened and an appointment is set up beforehand.
Thinking of Moving?
Housing issues are one of the leading causes of pet surrender. We now feature an up to date list of pet-friendly apartments in and around Pittsburgh. You can find it here and in the list of resources on our links page.
They also recently published a guide with tips on finding pet-friendly housing, that may also be helpful.
Attention, All Adopters
Many of you have kindly kept in touch with us via emailed updates and photos of your adopted kitties, and we hope you will continue to do so. Please note, however, that the email address to send them to has changed. Please make note of the change and direct all future emails/photo attachments to bsnowymarie@comcast.net. Thanks, and keep those updates coming. We love to receive them!
FosterCat, Inc
Copyright © 2018 · All Rights Reserved · Designed by Live Graphic Services