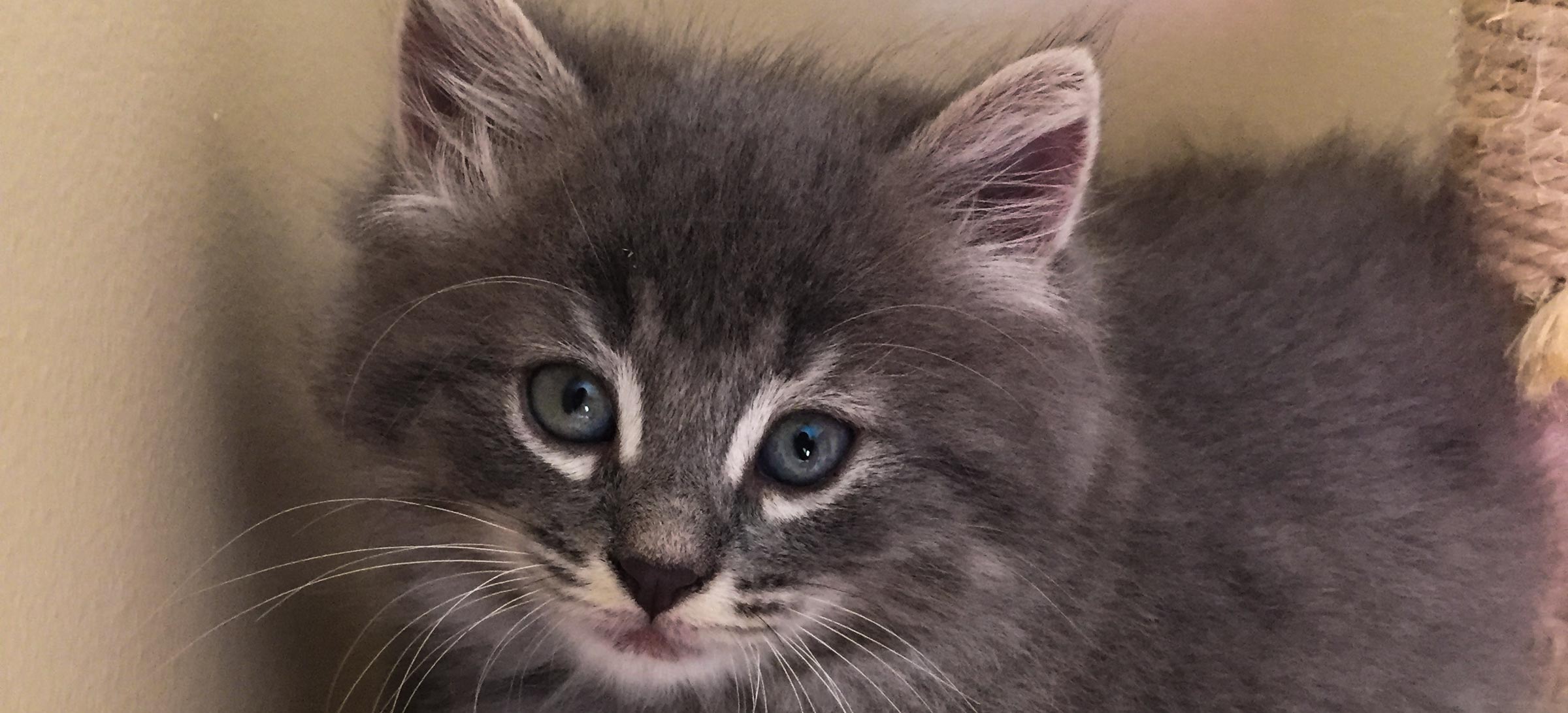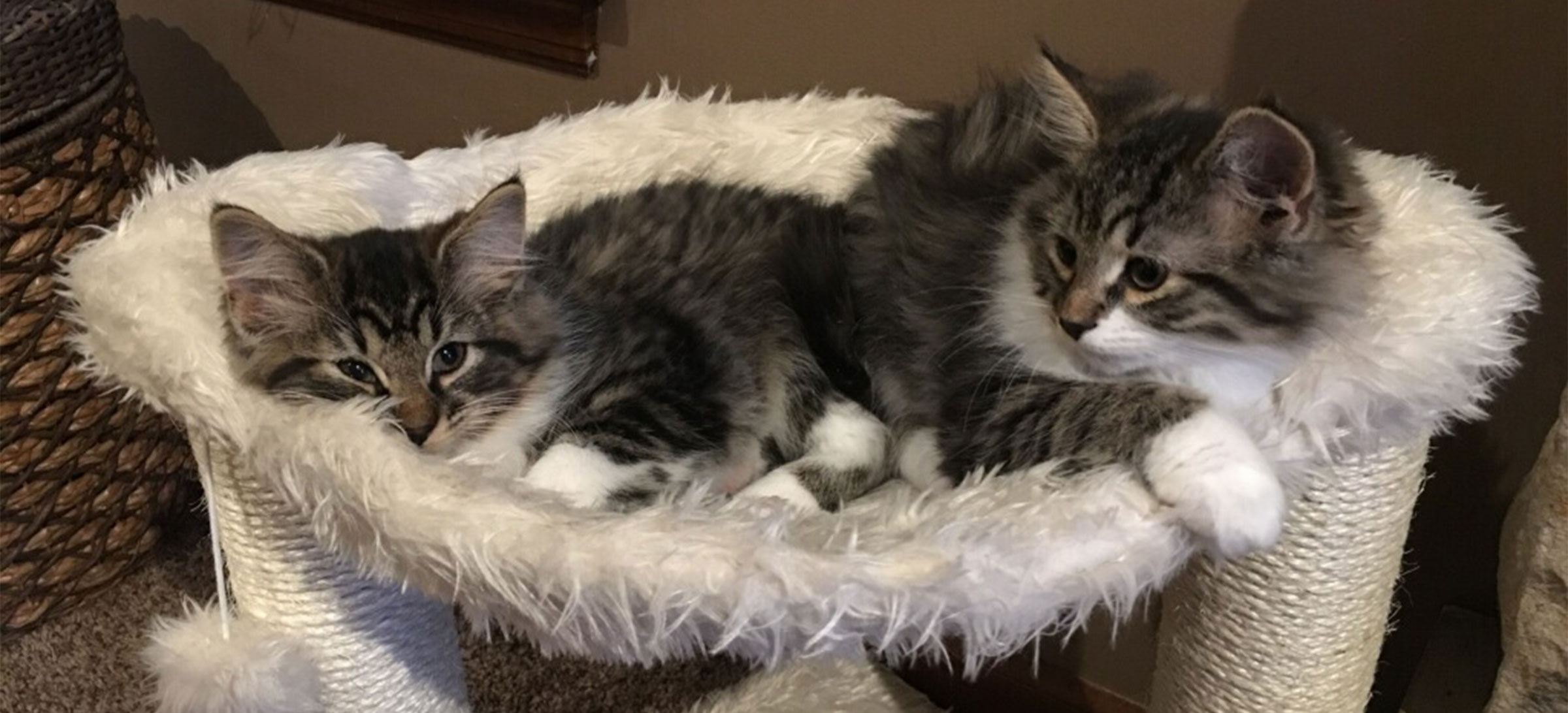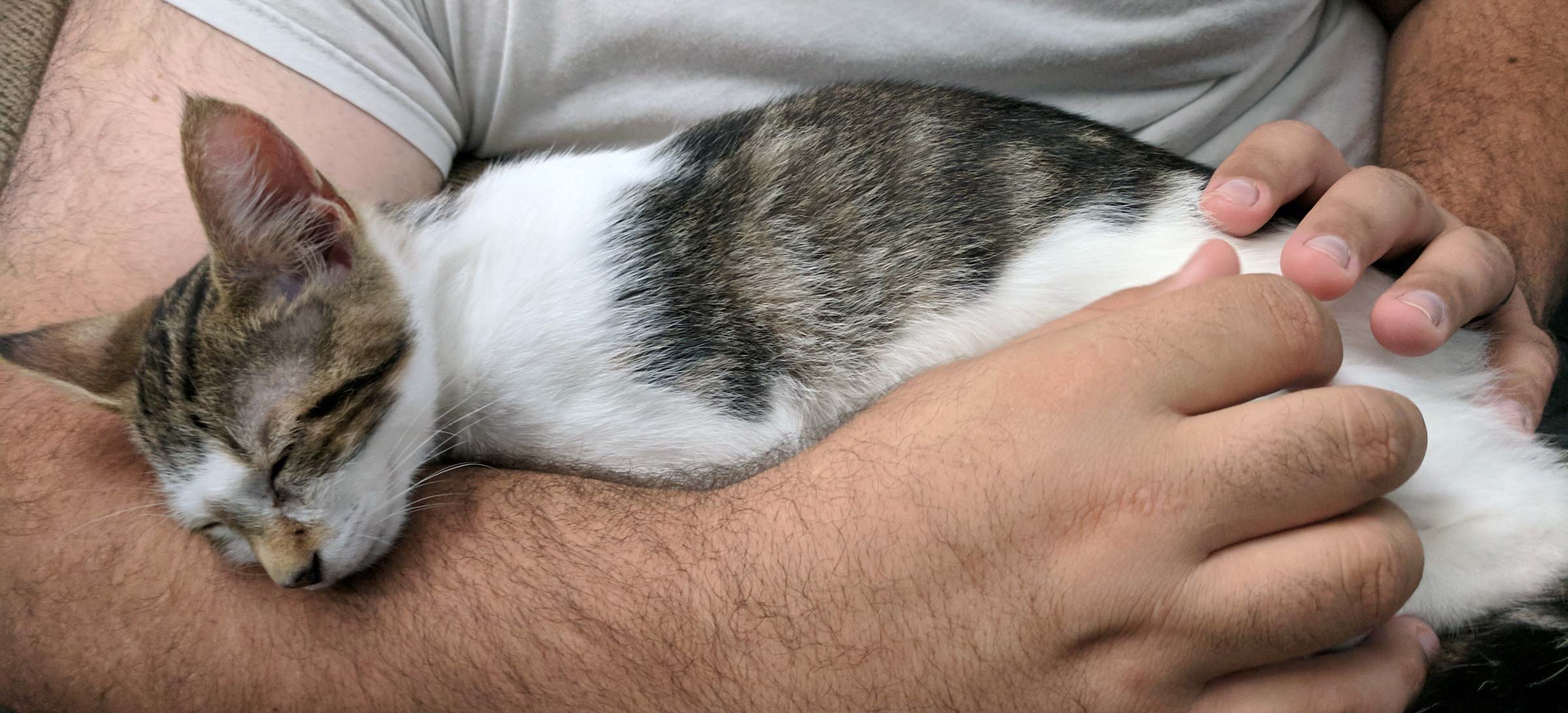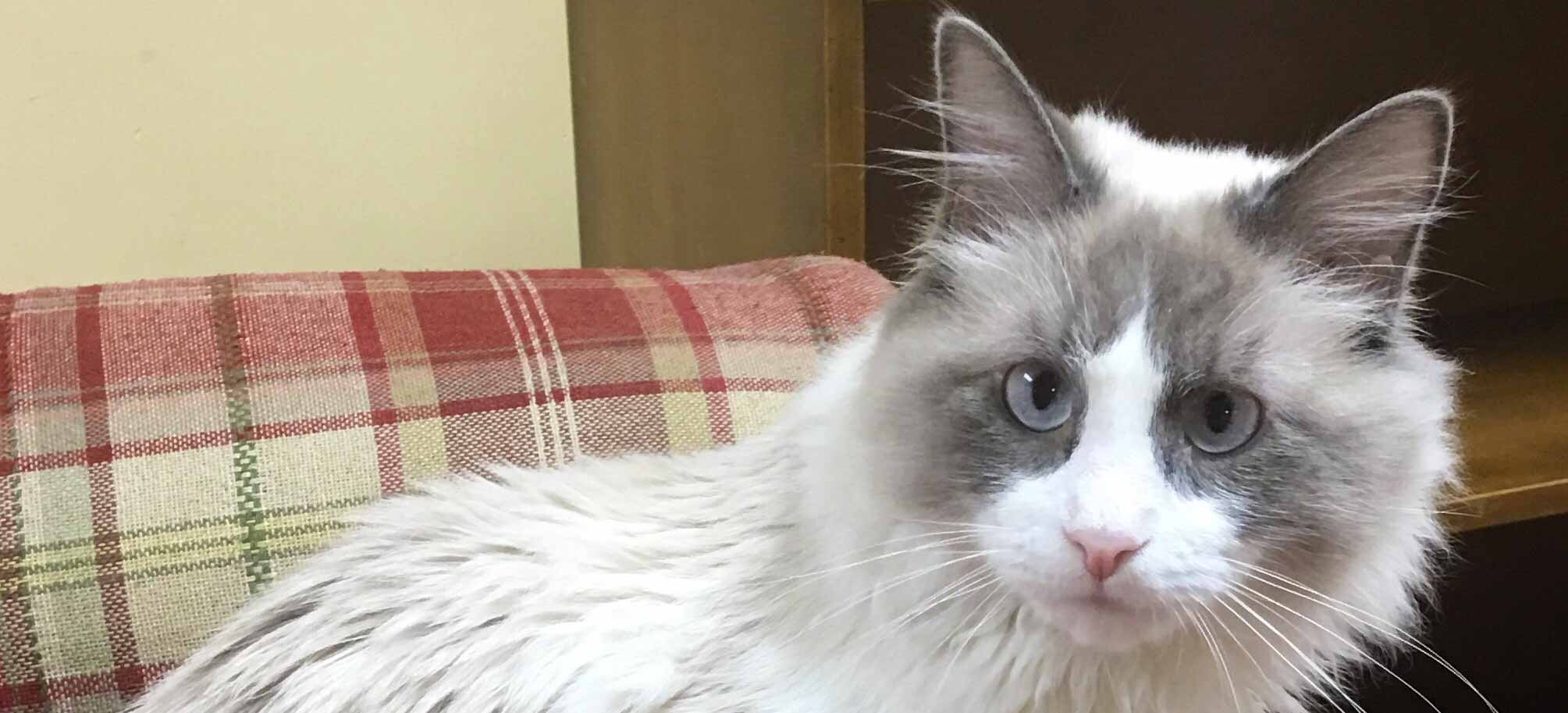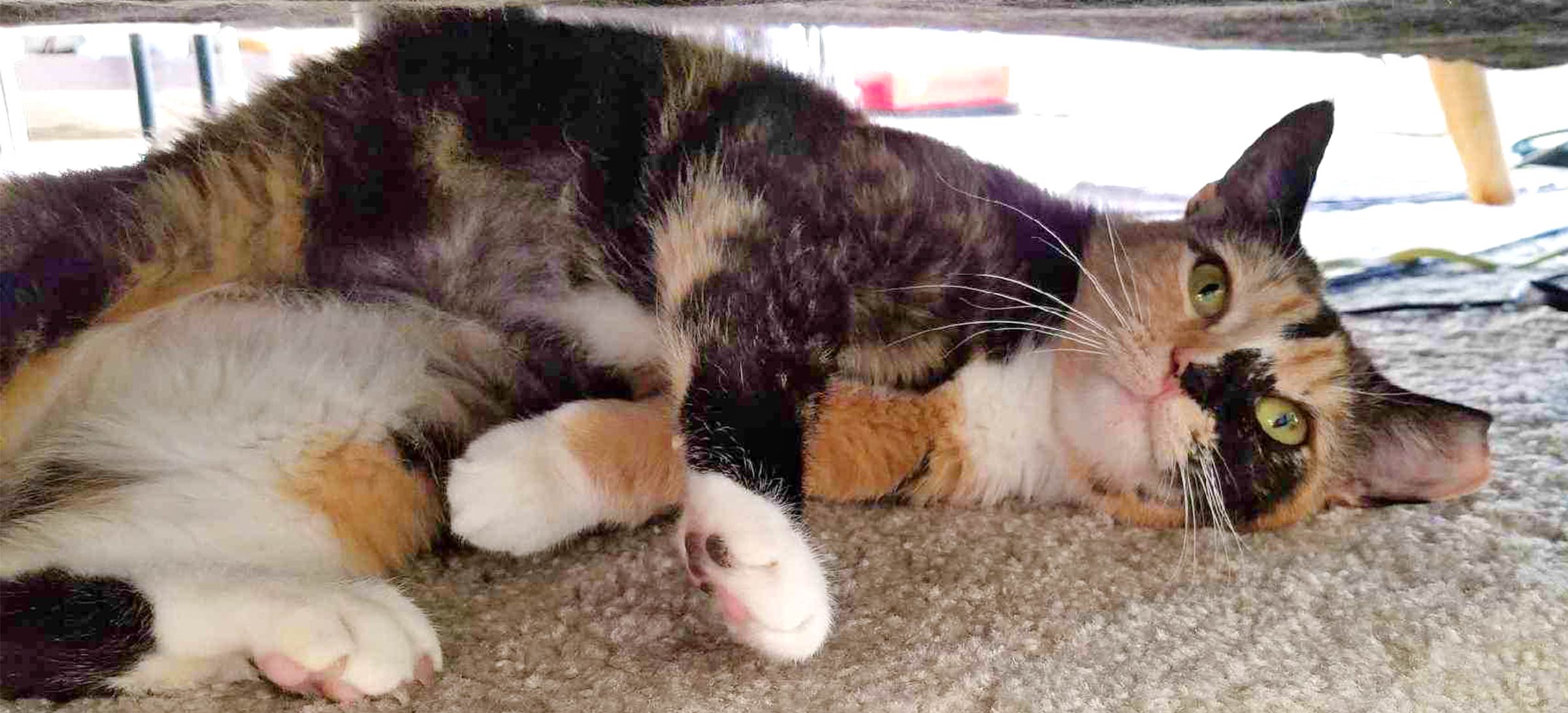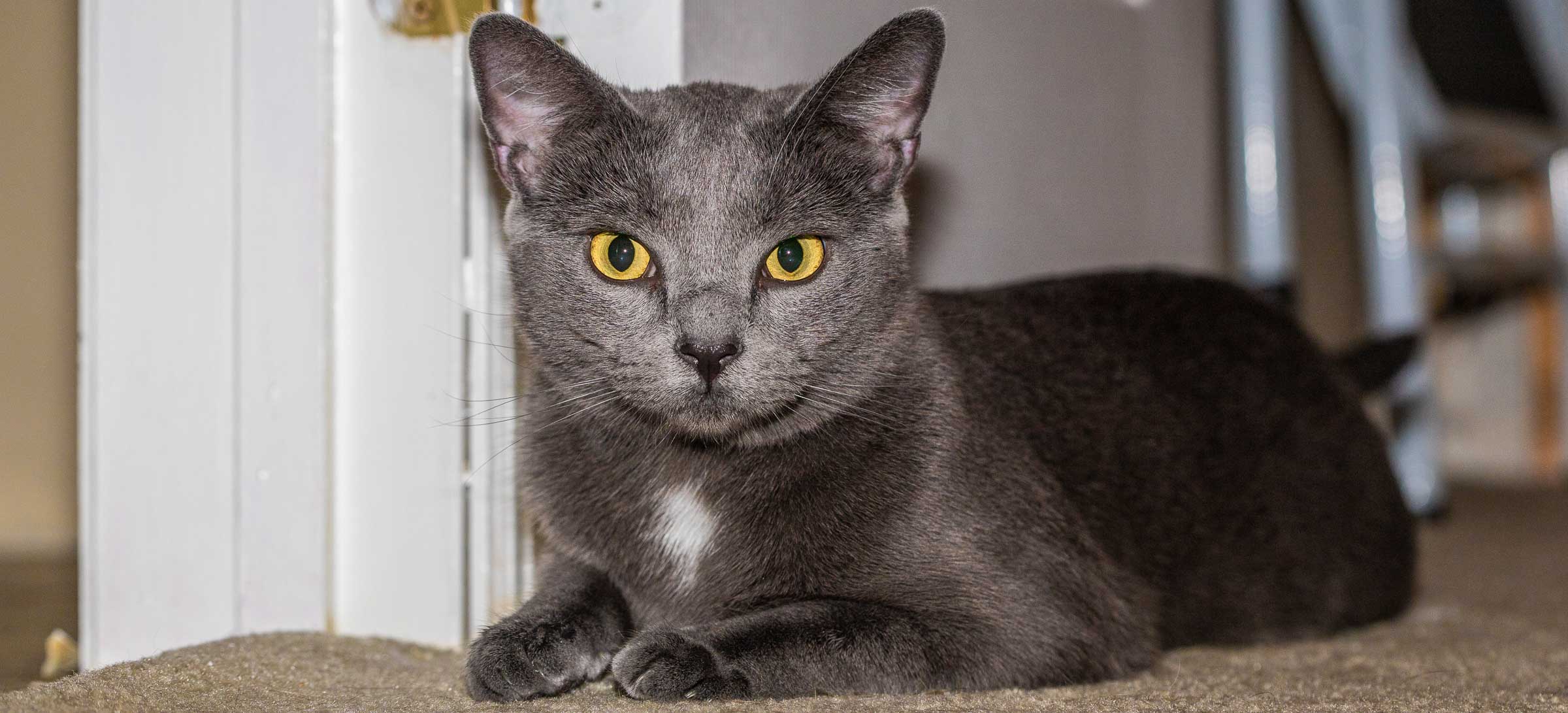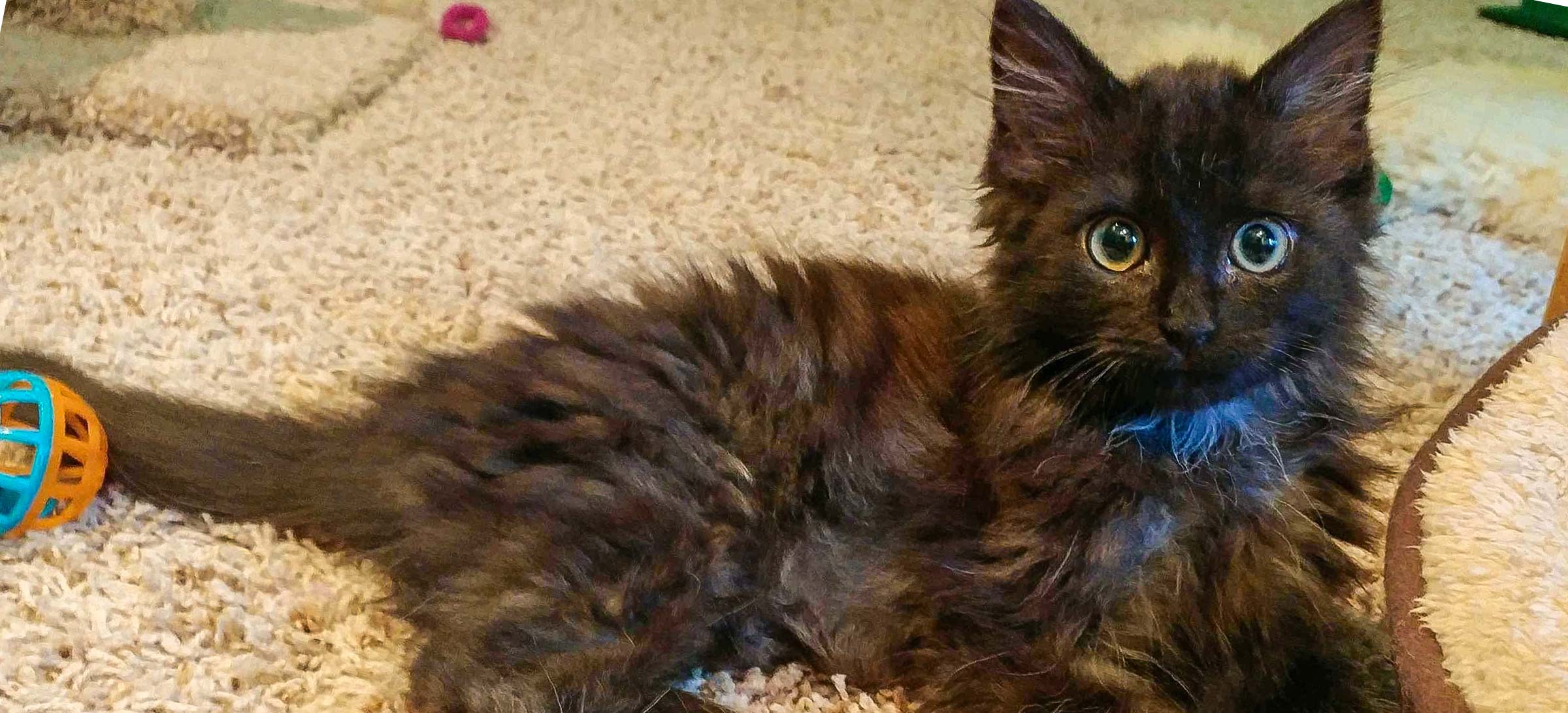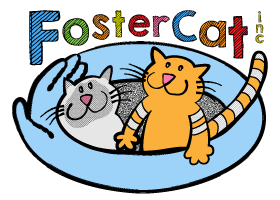 About FosterCat, Inc
Foster Cat, Inc. is all about saving lives. It's as simple as that. We are an all-volunteer non-profit organization dedicated to the proposition that all cats and kittens deserve safe, loving, permanent homes.
Our foster parents provide temporary care for cats and kittens in their homes until they can be placed for adoption. Their compassion provides the second chance that so many stray, abandoned or homeless kitties need, and the satisfaction of knowing that they have helped save the lives of these helpless animals.
FosterCat provides training and support, medications, food and litter as needed, and absorbs all veterinary expenses associated with the care of our kitties. If you love kitties and would like to be a part of our lifesaving team, consider opening your heart and home to cats or kittens in need. We promise you won't regret it! If you can't foster, you can still help save lives as a volunteer or supporting member. Check out our Fostering and Contribute options, above, for more information.
In Memory of Denise Devlin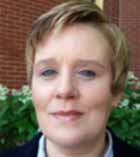 We're saddened by the recent passing of our wonderful volunteer and friend, Denise Devlin. For over 10 years, Denise managed our supporter database, adoption database, and mailing list for our newsletter. She also maintained records of microchips for our kitties. Denise's cheerful volunteerism set an example for us all. Denise will be very missed. Her family asks that any donations in her memory be made to FosterCat. Read obituary.
(Photo credit: Chatham University InTouch newsletter)
A Christmas Wish!
"All I want for Christmas"…how many times has a parent heard these words from their kids on more than one holiday occasion!
Pippins' story could be taken directly from that quote. Pippins journey began on a feral cat Facebook page that I came across while viewing various postings. One particular posting caught my eye. Apparently a mass trapping (trap/neuter/return) of 30 or more cats in Munhall was previously undertaken, and recently one of the trappers found an extremely friendly and socialized cat that truly did not belong outside. It was determined from her demeanor that Pippin was definitely an indoor cat and was someone's pet at one time. I guess it was fate or Pippins' good fortune that I happened to be browsing the feral cat page and caught a posting, asking if anyone could foster this extremely friendly cat. I immediately contacted Amanda on FB and told her that FosterCat would be happy to take the cat in and try to find her a home. One of our foster parents Kim, took Pippin to the vet, got her tested for feleuk/FIV and she received all vaccinations. We knew she had already been spayed from the previous mass trapping by her eartip.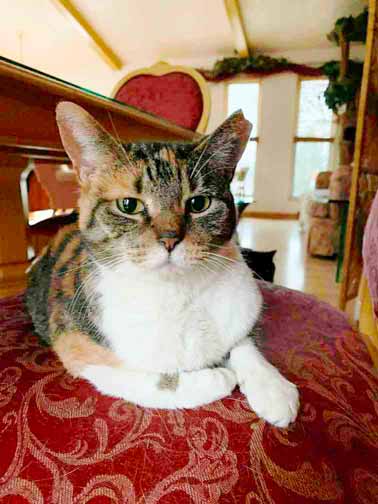 I decided to foster Miss Pippin until we were able to find her a home. From the very first day at my house, Pippin propped herself on my couch downstairs and stayed there most of the day, alternating between sleeping and eating. I observed the very first week that she never went too far from the food bowls. It was then I surmised that Pippin was extremely fearful that the food would somehow disappear, so she decided to stay close to a food source at all times. This behavioral pattern continued on for well over a month.
When cats are forced to exist outside, they get little to no food or sleep because they are under constant threat of predators, raccoons, dogs and other cats roaming around outside. This was probably the first time that Pippin felt safe enough to relax and sleep. It was found that Pippin had been outside for at least two years; that's two winters trying to fend for herself. I am always amazed how these cats survive outside in inclement weather with no food, water or shelter available. It would have to be a frightening and horrible existence!
After that first month, I noticed a complete change in Pippin and she became a totally different cat. She decided that it was safe enough to venture and explore the upstairs (although wary of my dog JJ). It was then that Pippin learned to trust again, and her true personality came through. Pippin absolutely loves to stretch out on your chest, put her face against your cheek and purr, purr, purr! She is such a warm, loving cat that I can't imagine anyone deliberately putting her outside.
FosterCat rescues many loving cats that are found outside through no fault of their own, and it is extremely disturbing to find them roaming in the dead of winter. Most of these cats have similar circumstances and is one of the very reasons why FosterCat is so strict in our adoption policies. Some people comment that we go "overboard" when finding homes. Others say that adopting one of our cats is comparable to "adopting a child!" To this I say "adopting a cat is not something to be taken lightly. It is a commitment for the LIFE of the animal, period." I have always said there is no sense in rescuing these cats only to put them in another bad situation.
All of us at FosterCat want the best homes for the animals placed in our care. As said before, the old adage of "All I want for Christmas…begins and ends with "a loving, caring home!" My wish for this Christmas is that we find a loving home for Pippin along with our other cats currently in foster. We are hoping that Pippin finds her special home this Christmas!
It is at this joyous time of year that the Board of Directors of FosterCat would like to wish all of you a purrfectly happy, healthy and safe Christmas!!!
FosterCat's Second Bingo Fundraiser!
Everyone had fun at FosterCat's "Second Annual Catnip Bingo" Fundraiser held at the Royal Place Restaurant on Sunday, September 22, 2019. Thanks to our many generous donors and volunteers, we raised over $5700.00 for veterinary care of cats and kittens in our foster program.
There was plenty of delicious food from Royal Place Restaurant and lots of baskets for the Chinese Auction. We had our 50-50 raffle, bake sale and our newest addition was the tear-offs which proved to be popular. I would like to thank these long-time supporters: Royal Place Restaurant ,Tony Zimmer from Bethel Park Printing for the tickets, Chris Kachmar and Nikki Yaglowski from Helping Paws for setting up a table to offer lots of wonderful cat items, Chris Mikrut from DeLuca's Diner for always donating some wonderful items to be auctioned off and to Dave Roman, our bingo caller who is always there to support FosterCat. We are also grateful to the many donors who helped make this event a success by donating money, services, baked goods, baskets and supplies. We thank you for your generosity and kindness!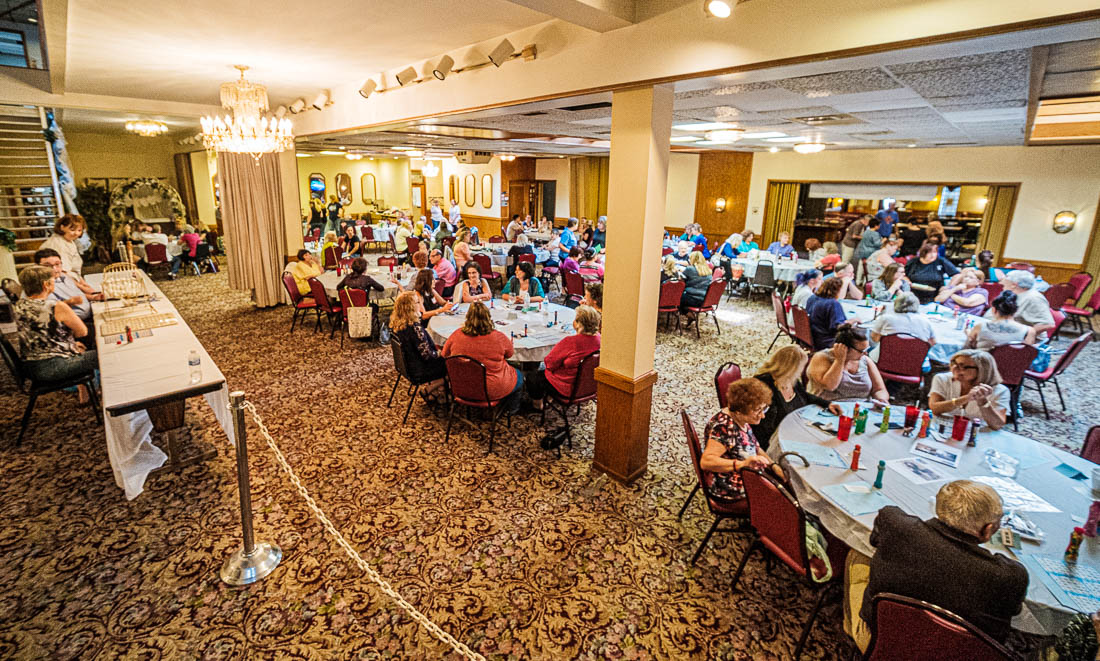 A round of applause to Norma Clouse who chaired this event! Norma's expertise was invaluable. We would also like to thank the following volunteers who took time out of their busy schedules to make this event a success: Joseph Barton, Beth Borrasso, Flora Brandi, Gina Brandi, Lisa Compagna, Norma Clouse, Claudette DeClemente, Audrey Franzetta, Kim Freithaler, Dianne Gruendl, Chris Kachmar, Carolyn Kozlowski, Jim Kozlowski, Kerri Sher, Katie Tontala, Mike Weis, Nikki Yaglowski and Kim Zambrano. Thank you to all for your help and dedication! You are the best!!!
Severus the Magnificent!
Severus' story begins in February of this year on a walking trail in Everson, PA. Two girls, Callie and Gena called our answering service and asked if FosterCat could help with a stray cat that had been obviously abandoned and that they had found when walking on this trail.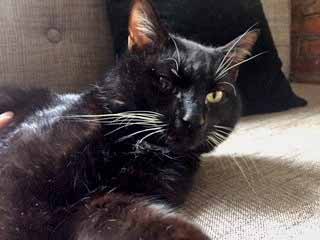 Apparently Severus had approached both girls meowing and continued to follow them on the trail until they stopped and petted him. They noticed that he had a wound on his leg and was limping and knew they could not just leave him in this wooded area. They immediately picked him up and took him to a vet to get medical attention for his leg. Thankfully, the vet said that there was no bone or muscle damage and after cleaning the wound, Severus was put on antibiotics. After a few weeks, Severus was neutered, given his vaccinations and tested for feline leukemia/FIV. The results were positive for FIV. We thought we would have a hard time placing Severus because of that diagnosis, even though we knew he could live a long and productive life. Severus was dealt yet another blow when the vet noticed that his eye was very cloudy. After a close examination, it was determined that Severus had an iris melanoma. FosterCat immediately took Severus to an eye specialist where they confirmed the diagnosis and recommended that his eye be removed. Poor Severus had gone through so much during his rescue and transition and now needed to have major surgery! Jordana, one of our foster parents, stepped up and offered to foster Severus during his long convalescence from eye surgery. Recently, her senior cat who had been in renal failure, sadly passed away and she felt that she needed to help another cat in distress. Severus was lucky to be that cat! After the surgery, Jordana made sure that Severus had everything he needed so that he would have a speedy and comfortable recovery.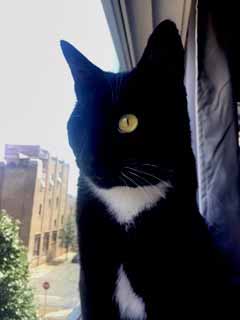 Well, as they say, the rest is history. Severus had his surgery and it was a success. More importantly, Jordana and Severus bonded! She decided she could not give up this little guy and decided to adopt him. Needless to say, all of us at FosterCat were absolutely thrilled! As you can see by the pictures, he is doing well and is living and loving each new day!
There are so many more cats out there who need happy endings like Severus. We have two cats, Gulliver and James Bond (007-licensed to thrill), that have similar stories and just need someone like you to open their hearts and home. Both are wonderful, loving cats that need a second chance at the "good life." Please go to FosterCat's website, www.fostercat.org and take a look at these wonderful cats! They are waiting for a special home like yours!
Severus is very lucky! His story is only one of many, many cats outside who are in trouble and need our help. Because of your generous support, FosterCat has been able to lend a helping hand to many of these cats in need, just like Severus. We will never give up on these cats. While we may not be able to help all of them, FosterCat will continue to save them, "one cat at a time."
ATTENTION ALL ADOPTERS!
We would like to keep you informed by sending you updates and information about important events, like our upcoming Bingo Fundraiser. If we do not have your email address, please take a few moments to provide it for us and go to the following link:
http://fostercat.org/contactus.html
. Thank you!
Shop Amazon Smile and Donate Extra to FosterCat!
Amazon Smile is a donation program where each shopper designates a charity and Amazon will donate a portion of sales to that charity. You can specify FosterCat, Inc as your charity!

Blessing of the Animals Update
Seventy five dogs, cats and a few guinea pigs received a special blessing at Unity Presbyterian Church's second annual Blessing of the Animals event on June 1st. Pets and their families also received a blessing certificate with their petsí names on a commemorative frame and sleeve. FosterCat was among several area rescue and foster groups participating at the event that day. This was a significant part of the event and afforded the groups a chance for community exposure often reserved for larger area shelters. Volunteers Audrey Franzetta and Cindy Williams greeted patrons, answered questions and accepted donations for FosterCat. All in all, a beautiful day!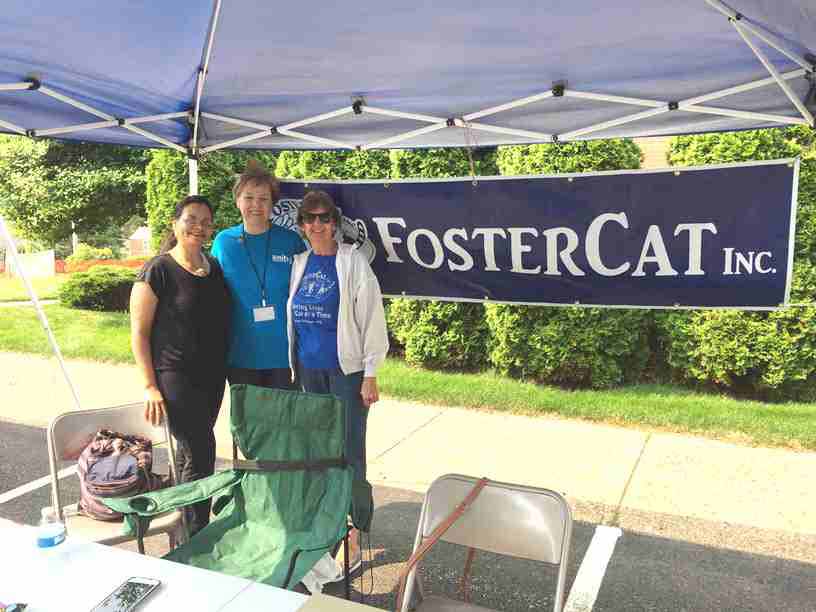 Volunteers Needed
FosterCat currently needs a few volunteers for home visits in the South Hills. We have two very dedicated volunteers, Katie Tontala and Dadja Roerig, who are remarkable and devoted to doing visits at a momentís notice! We would like to get extra help in that area, so if you are interested in volunteering, please contact us on our answering service (412-481-9144) and someone will get back to you. A computer is needed to print off our adoption contract and of course an automobile to do the home visit. Home visits are extremely easy to do and training is provided. All adoptors are pre-screened and an appointment is set up beforehand.
Thinking of Moving?
Housing issues are one of the leading causes of pet surrender. We now feature an up to date list of pet-friendly apartments in and around Pittsburgh. You can find it here and in the list of resources on our links page.
They also recently published a guide with tips on finding pet-friendly housing, that may also be helpful.
Attention, All Adopters
Many of you have kindly kept in touch with us via emailed updates and photos of your adopted kitties, and we hope you will continue to do so. Please note, however, that the email address to send them to has changed. Please make note of the change and direct all future emails/photo attachments to bsnowymarie@comcast.net. Thanks, and keep those updates coming. We love to receive them!
FosterCat, Inc
Copyright © 2018 · All Rights Reserved · Designed by Live Graphic Services