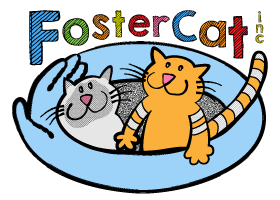 Links to Articles of Interest
Donate while you shop!
FosterCat would like to thank these businesses for maintaining FosterCat donation jars in their stores/shops.
Did you know you could donate to FosterCat everytime you shop at Amazon.com? Read about AmazonSmile here.
FosterCat Newsletter
View our latest newsletter with information and articles of interest about our foster cats and their caregivers.
Previous newsletters: