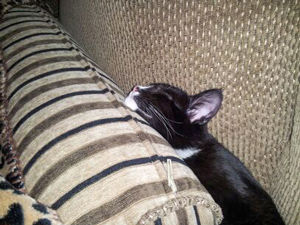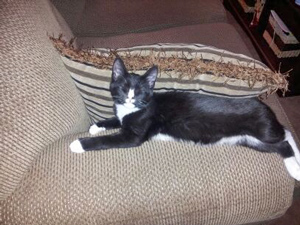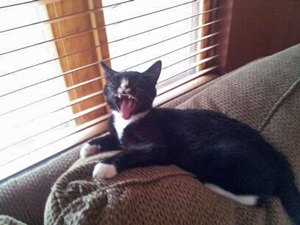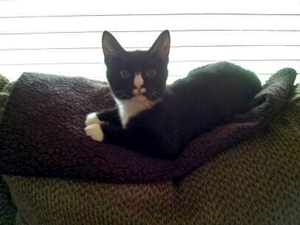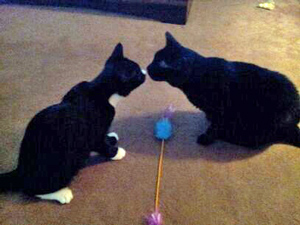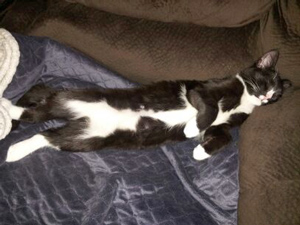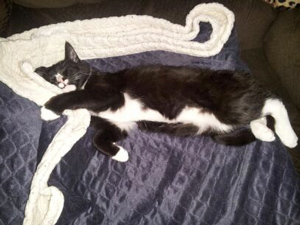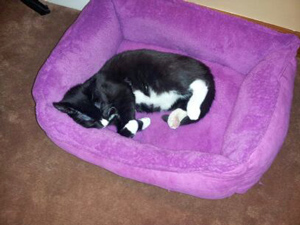 Update 4/21/2016: A drawing of Eclipse by the daughter. They just adore this kitty and have given him a great home!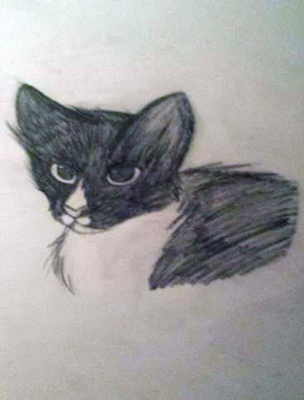 Update 7/12/2017:
Hope all is well!!  I haven't updated you on Eclipse in a while, so I figured I would send some photos!  He is doing wonderful!  He is still a big bully and runs the house.  I'm not sure if Chi Chi thinks she is a cat or if Eclipse thinks he is a dog.  But they are my Milo and Otis!  They are always together!  It's so crazy to see there bond over the years just get stronger.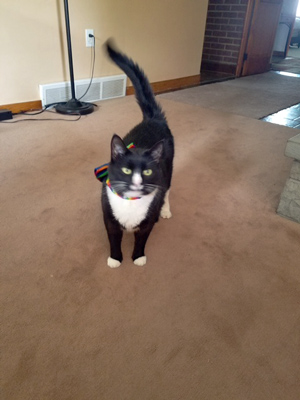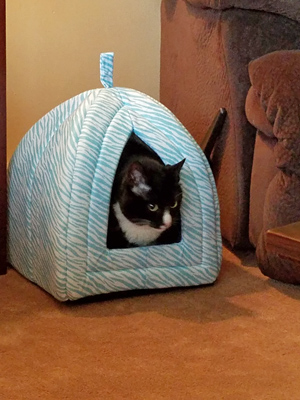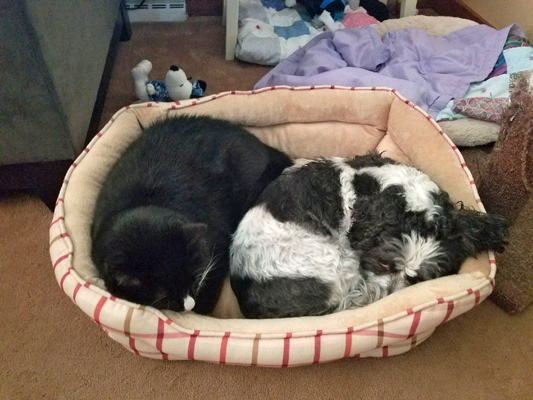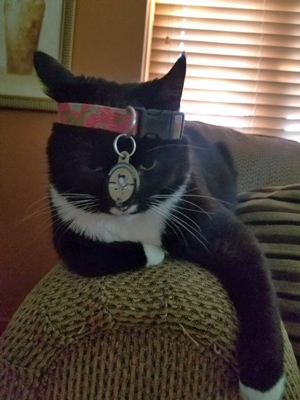 Just wanted to update you on Eclipse! As you can see from the pics he is living and loving his life! Yes...he has doubled in size!! He also loves to take his naps! LOL! He has to be one of the most affectionate, fun loving kitties I think I ever owned!! He is doing wonderful and gets along with both Velvet and ChiChi. Thank you for all that you do!!