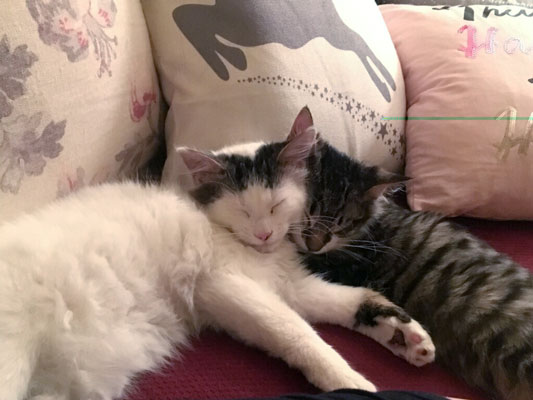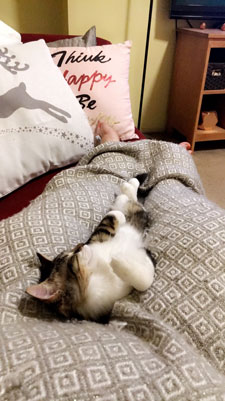 Update September 2018: Just thought I'd send you a recent pic of Leo and Charlie at their birthday party!! They're 1 now!! ♥ Can't believe it's almost been a year since they came into my life...so in love with them!!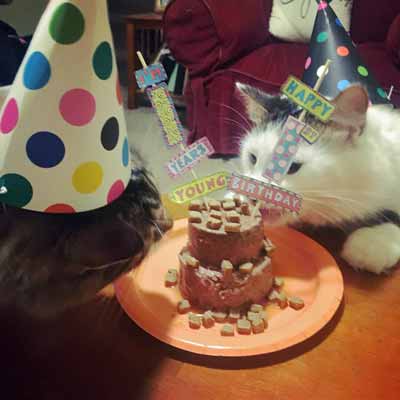 A few videos of Leo & Charlie, formerly Spencer and Julius. Libby said she is in love with them and they are already sleeping with her.
Still pic of Julius (who was the shy one) looks pretty relaxed.