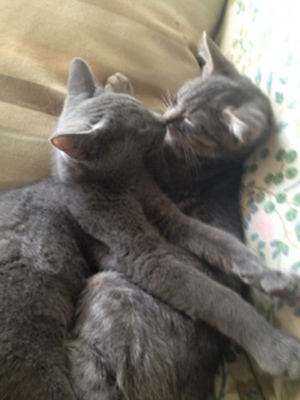 Who doesn't like to wake up to kisses?!?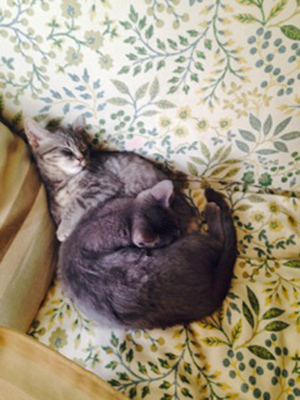 Brother and sister cuddle up for an afternoon nap in the sun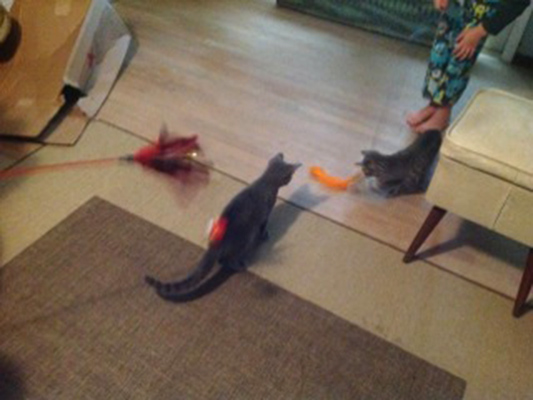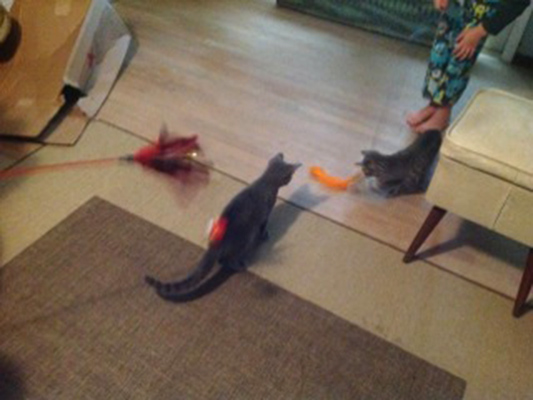 Thunder and Althea enjoy some play time with Troy and Fritz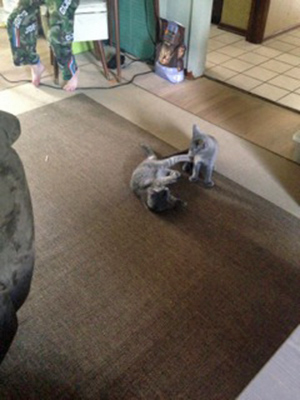 Althea and Thunder love playing together almost as much as they like playing with us!
Our family adopted "The Twins" Thunderbolt and Althea (formerly Shippy and Mabray Gormly) and couldn't be happier that we chose to keep them together instead of just adopting one. Now that we know them, who could choose! They are curious kittens, loving and cuddly - but always up for play time! Thunderbolt is all grey with a striped tail, while sister Althea has a petite face and stripes. They have the exact same eyes and perfectly compliment each other. Our newest additions couldn't be more welcome!